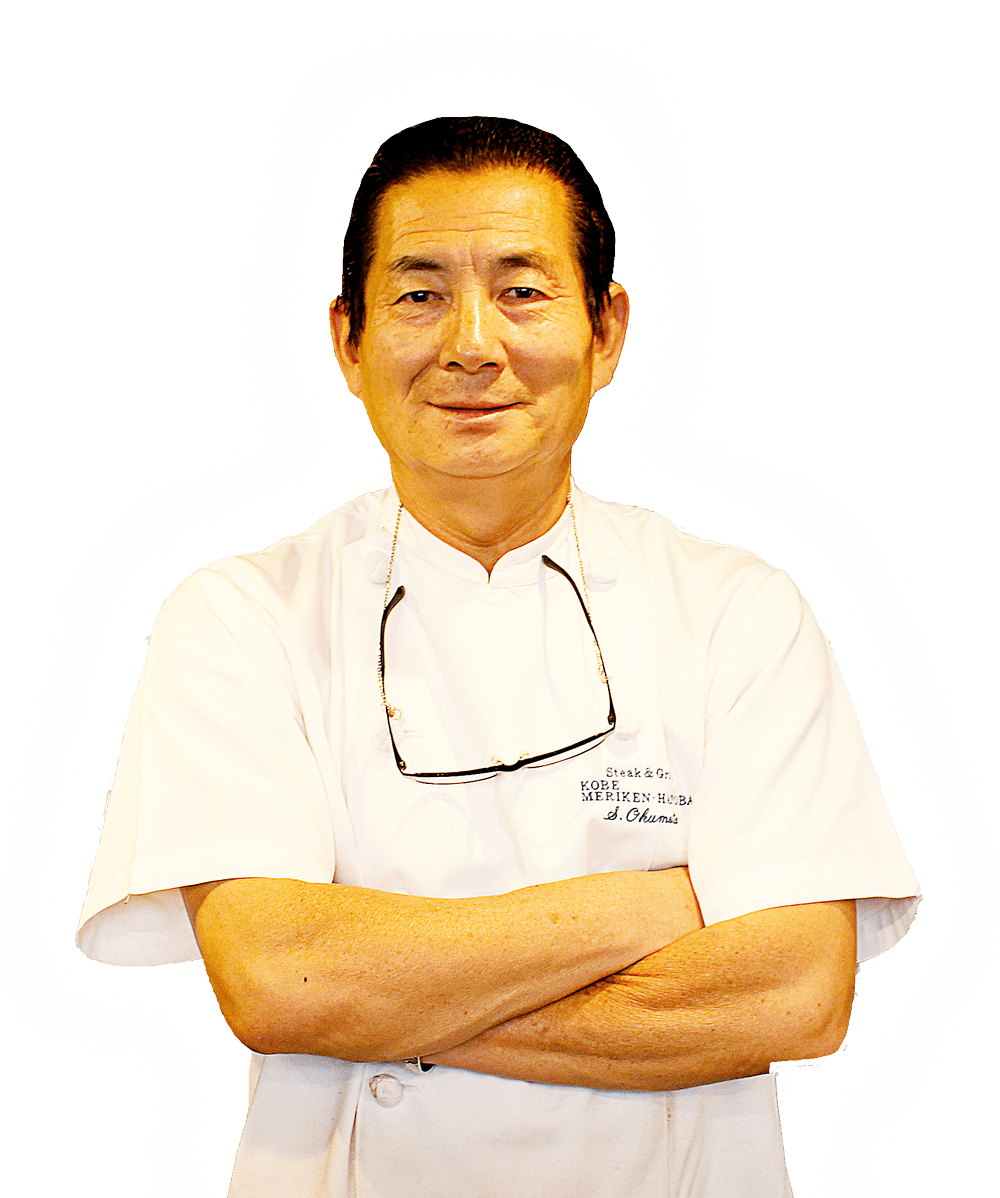 01
My motto is to offer a great experience to all our guests here at my restaurant.
I would like to always meet the expectations of our frequent customers from all across the world.
02
I will never open any branch restaurants, let alone expanding our business.
I would like to continue to maintain the finest quality of our dishes and ensure the top level service for all our customers who look forward to visiting us.
03
From my heart, I always appreciate all our suppliers that have been exclusively supporting us.
For instance, every time I receive the high quality meat from my butcher, I make a phone call to them to express my appreciation for their professional work.
04
I believe that I was born to entertain people by serving the best dishes with my experience and skills.
It's my great honor to see so many pleasant posts and comments from our world-wide customers in multiple languages. To be honest, I sometimes cry because I'm very thankful for all these supportive acts.
Sonoshi Okumoto
Sonoshi Okumoto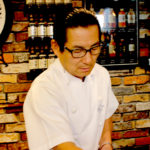 Thank you very much for visiting our official website.
Life is a long and winding road. People face and overcome a myriad of hardships in their lives, I'm exactly one of them. I've been through a lot in my life. Before I started my current career as a chef, I had been aiming to become a touring professional golfer since the age of 16. I had been really into golf and practiced very intensively. Everything was seemingly going well. One day, however, my first dream just fell apart. Unfortunately, I suffered a severe injury and instead began working as a golf coach. Coaching was very challenging but actually worthwhile. I put all my energy and passion into coaching golf players. Even though they couldn't play well or they were fed up with their performances, I always put myself in their shoes and kept motivating them from my heart. I was so proud to witness their improvements as well as their appreciation for my professional efforts.
Along with coaching, cooking was also a big part of my life. I've been cooking since I was young and I love entertaining people. I enjoy making people happy by cooking a variety of dishes right before their eyes. When I was coaching nearly 3,000 players, I realized that coaching might not be the thing that I should spend my entire life on. I've wanted to entertain people as a player, not as a coach. After a long consideration, I finally made up my mind to proceed to my next career.
This is the reason why I own a very tiny steakhouse and entertain customers as the owner and the only chef. Now I'm holding kitchen utensils instead of golf clubs and striving to become the top chef. I'll never compromise anything. I want to offer the greatest, most memorable moment to all our guests. I'm in the middle of my second dream and my passion is still the same as when I was 16.
"Meriken・Hatoba" is just a small steakhouse at the back alley of Chinatown, Kobe, however, we take great pride in what we do here. In order to meet the high expectations of our frequent customers, we will never cut corners on anything and will never cease to make constant efforts to further improve our services.
Our staff members are always wholeheartedly trying to come up with ideas that welcome and entertain our guests from across the world. For example, when we receive a reservation, we always ask them where they are from. We casually set their national flag on their table and we play their national anthem if the timing is right. At times we even sing with them. We practice before doing so, of course.
After this surprising service, many of the foreign customers feel very relaxed and get along with our other customers naturally.
Although we are not good at languages, we like to prepare something special for them in advance. It's our generosity.
The best quality Kobe beef and the most unique service in town. Our restaurant "Meriken・Hatoba" will be
your first choice. That's what we humbly yet surely believe. Please step in anytime and experience our
one-and-only service.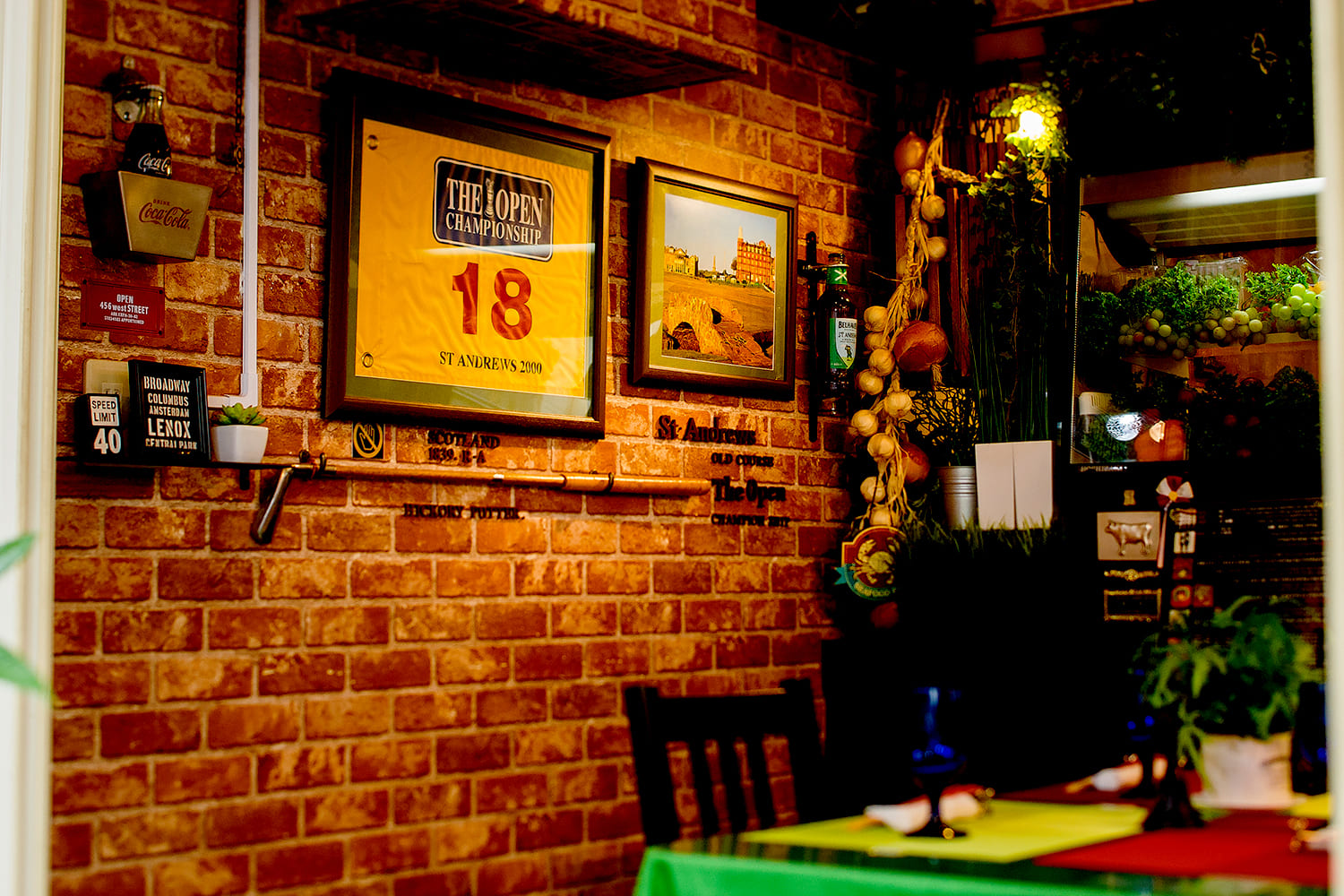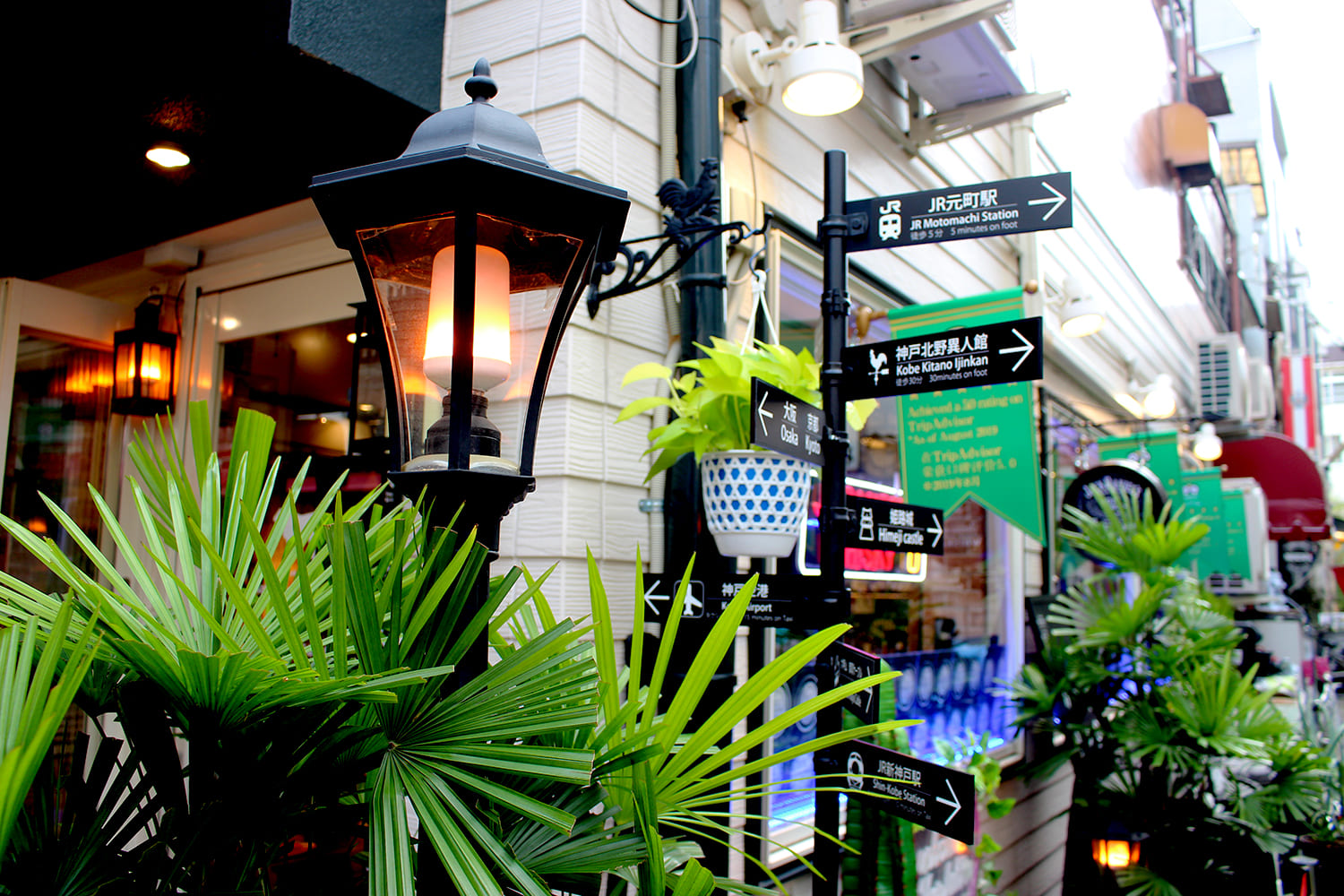 Please look for their unique signs that will help you identify the place very easily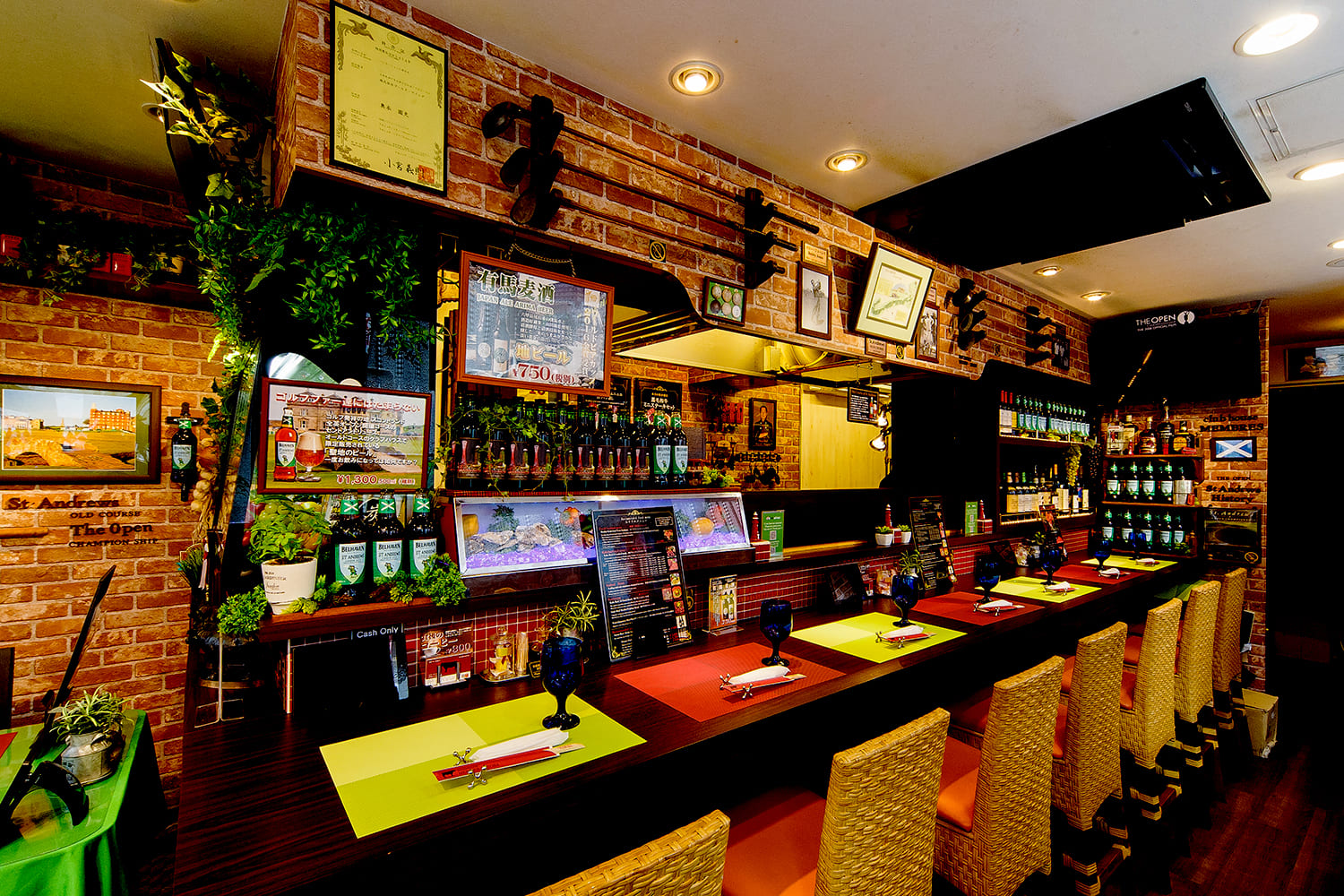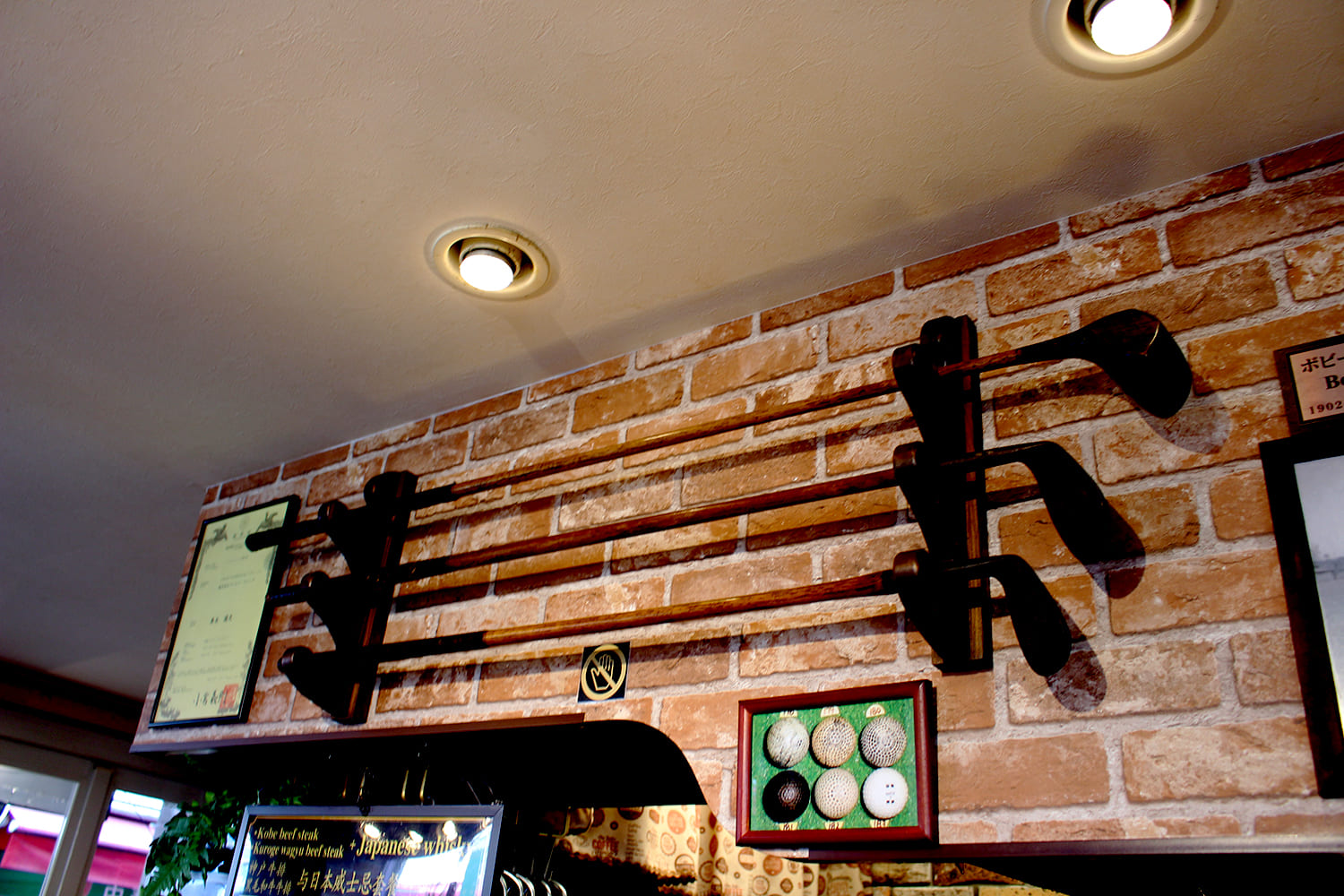 Antique golf club collections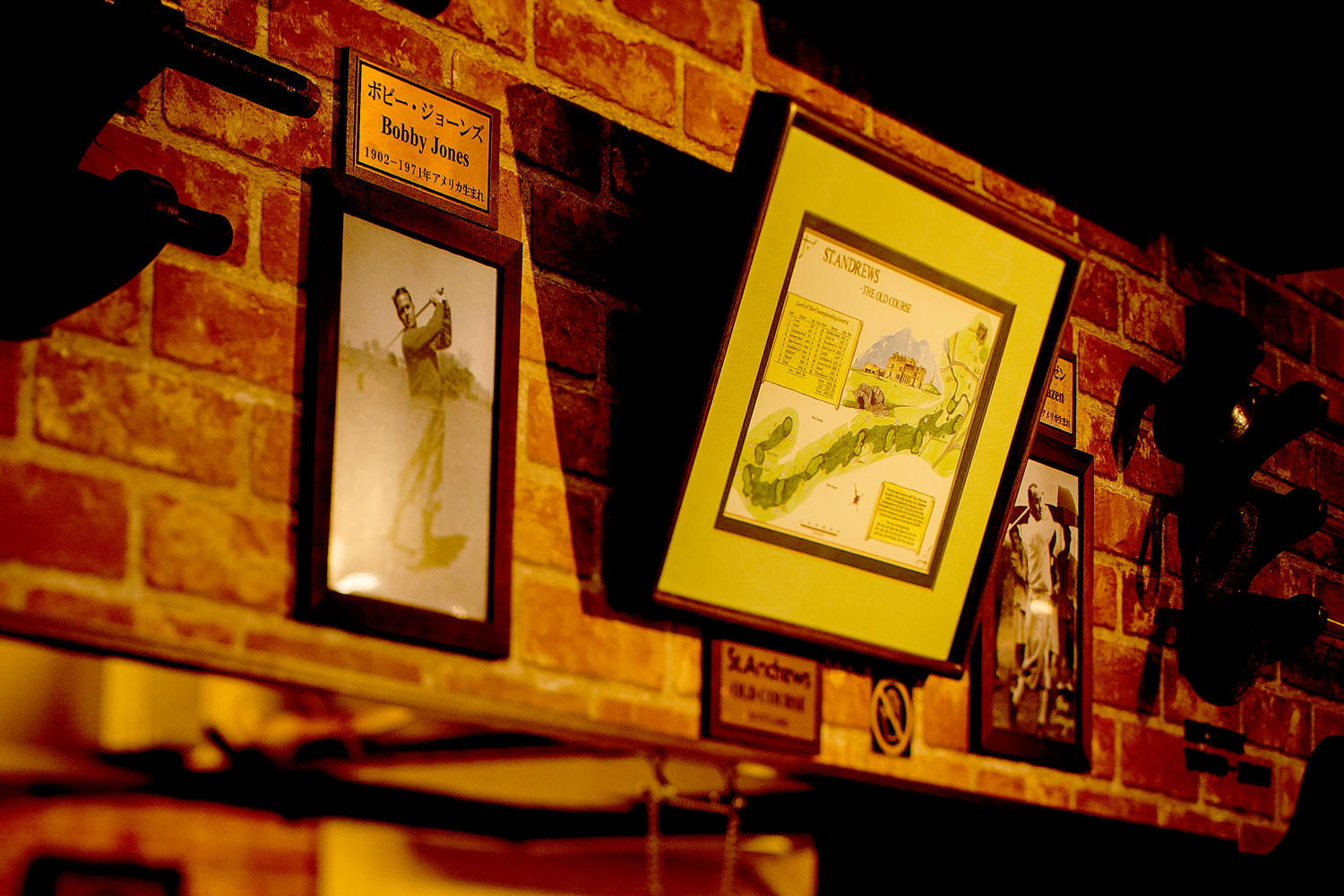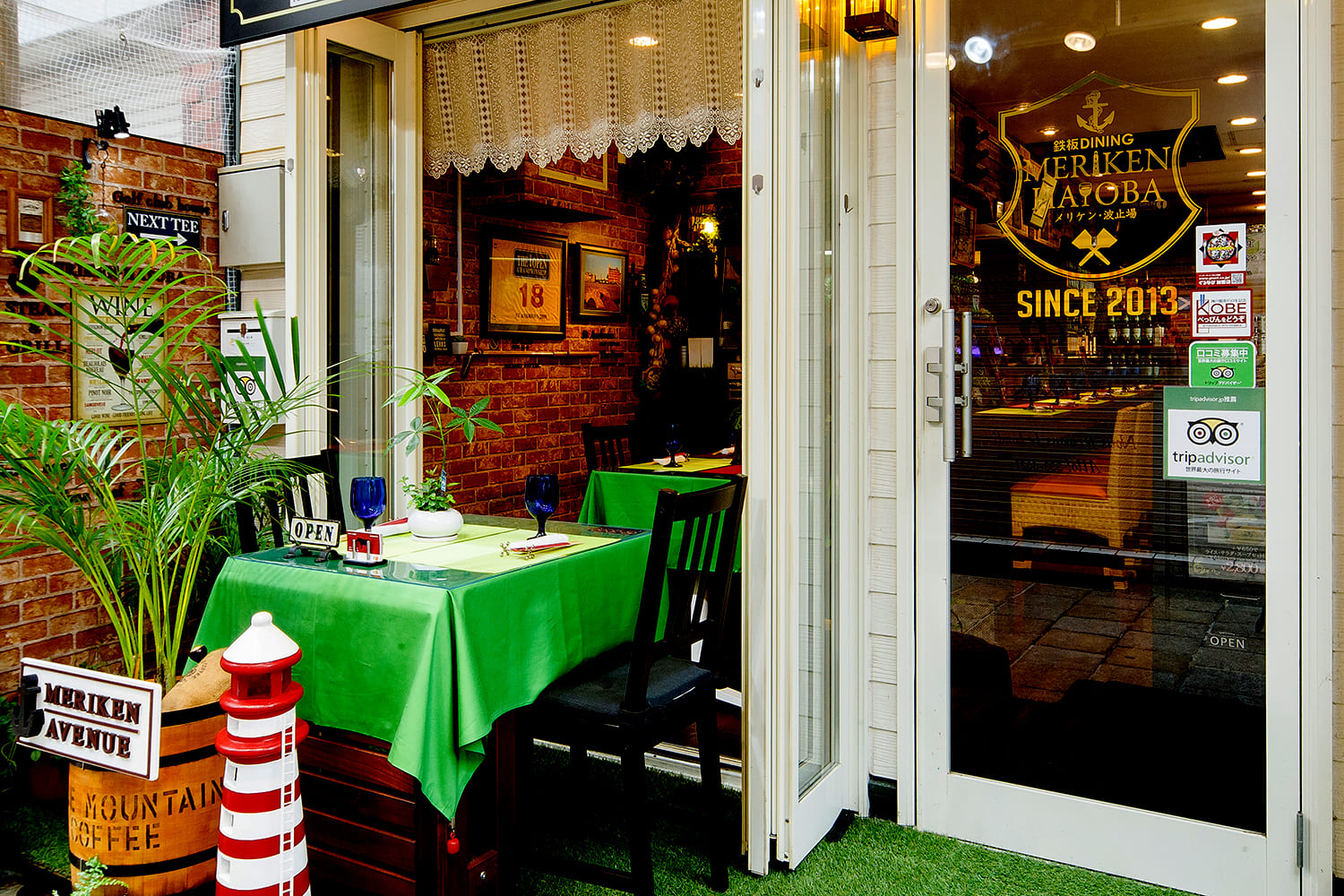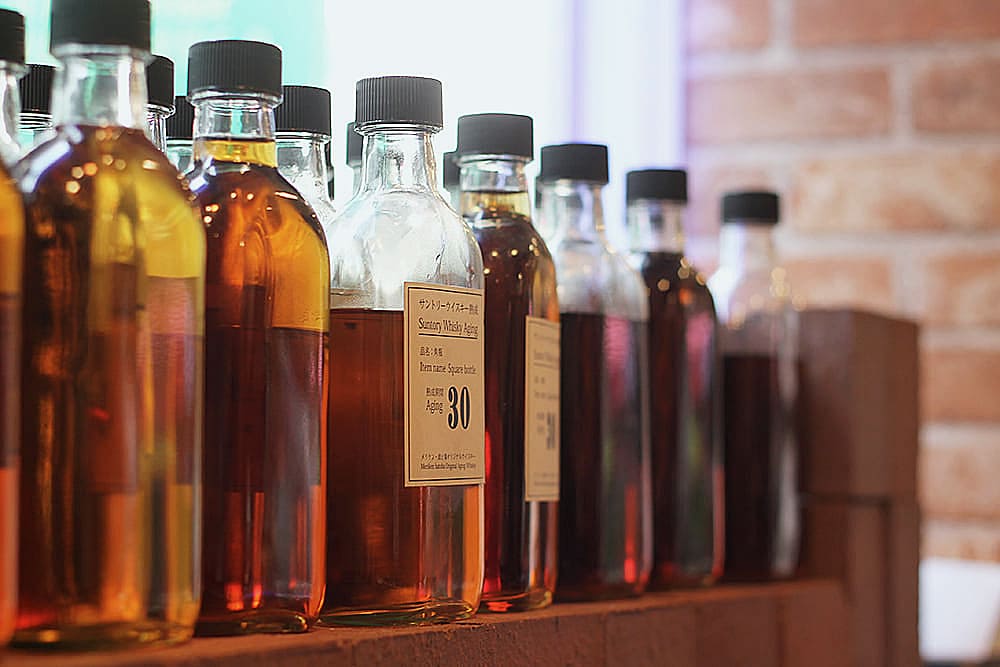 A variety of aged whiskies with different ages