We are committed to the quality of each ingredient.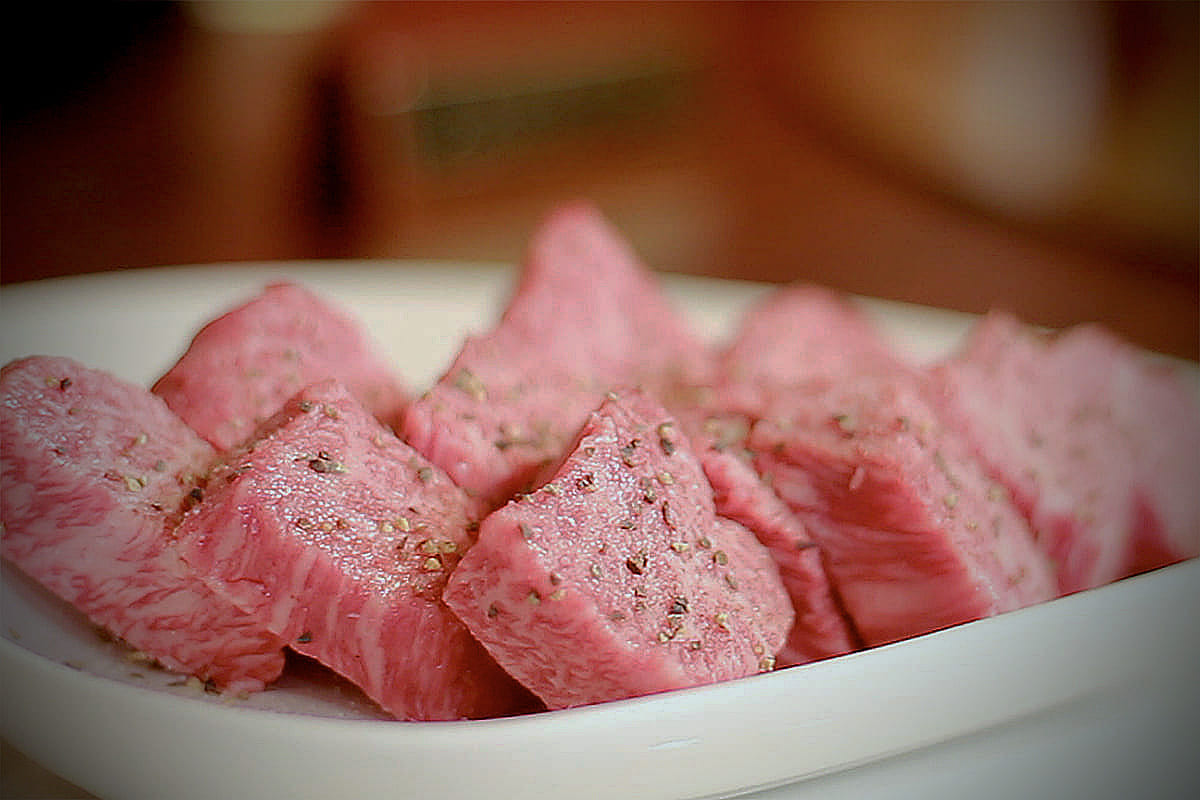 Kobe Meriken・Hatoba only offers A5 grade beef.
You can enjoy the highest A5 grade Kobe beef starting from 6,630 yen (130g).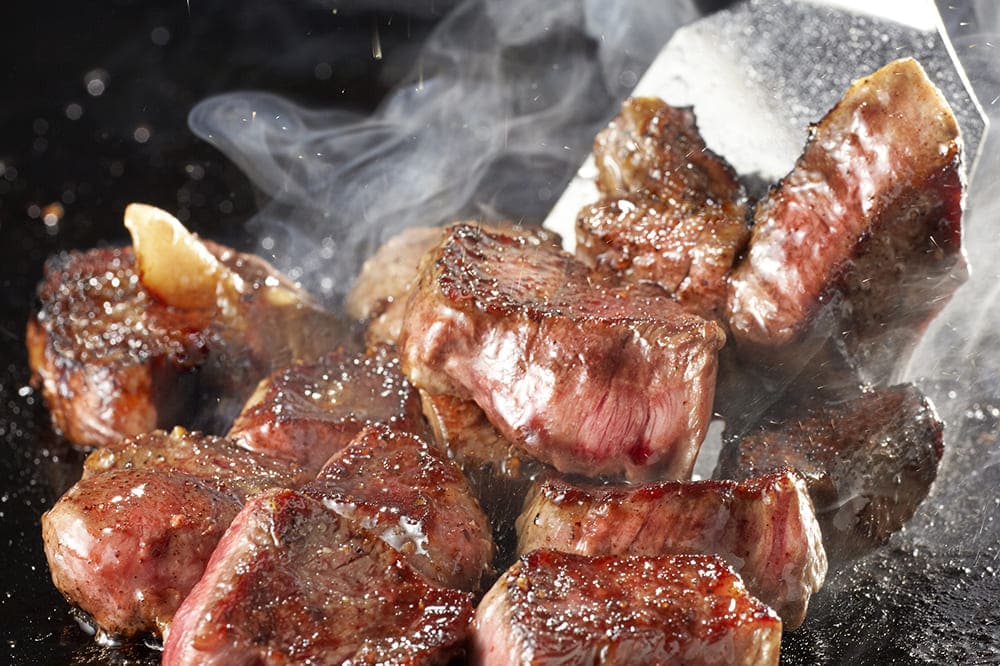 Each meat has an obvious difference when it comes to the quality, even renowned Kobe beef.
In order to find the best quality Kobe beef, firstly, we need to build a strong bond with our experienced meat suppliers.
Secondly, we have to continue to brush up our cooking skills to meet their expectations.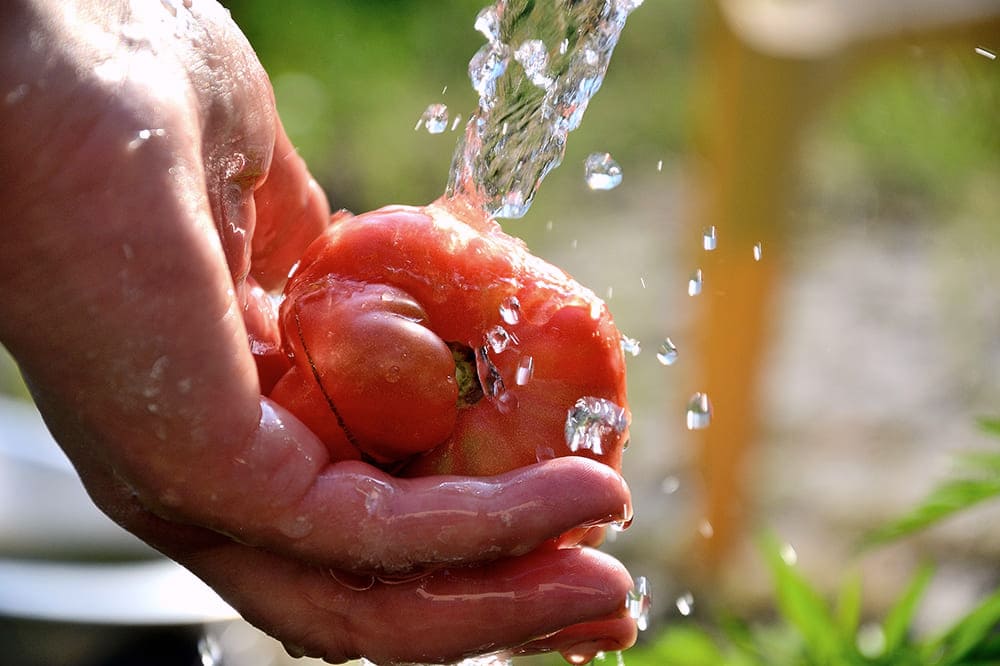 All of our ingredients are selectively chosen.
Every morning, we go to the local market and carefully check every single ingredient that we use for the day ourselves. Even if the quality is extremely good, if the owner of the shop does not respect their food ingredients, we won't purchase anything. It's our policy.
Our cooking knowledge, technique, and experience will perfectly support to grill your beef.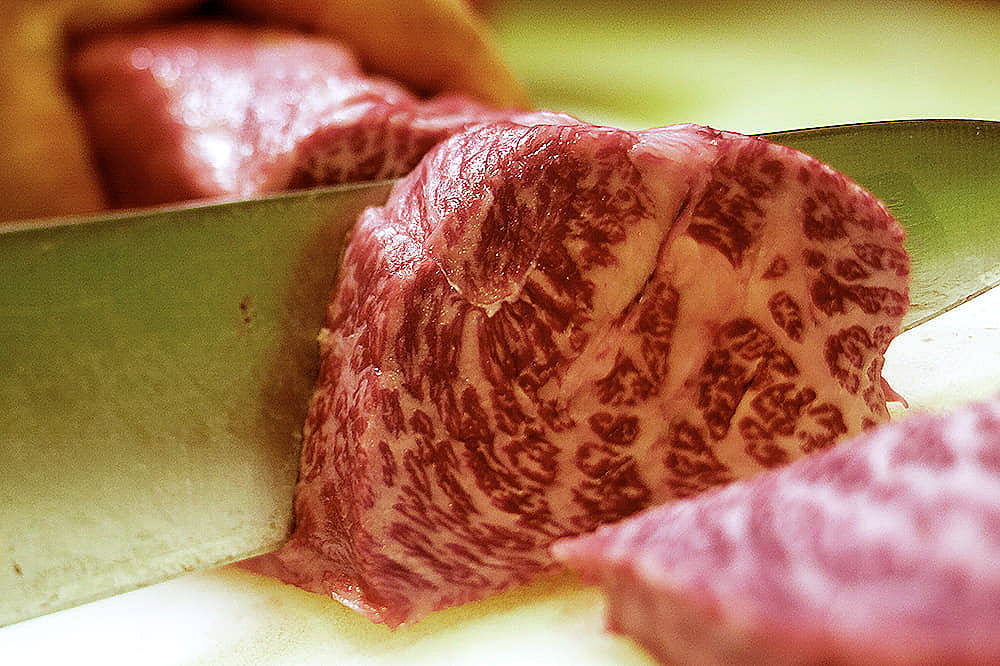 Your dish is cooked one at a time after receiving your order.
Rare, medium rare, well done, etc. we would love to serve your steak with your favorite doneness. Therefore, we will never cook multiple dishes at the same time.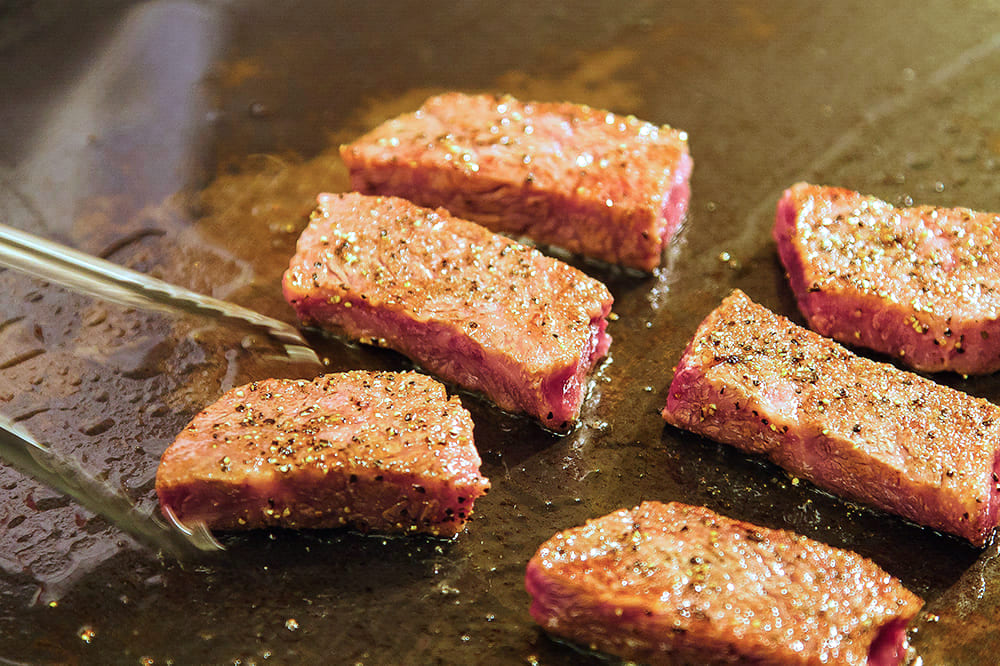 Our cooking time will make your dish more delectable.
In accordance with your request, we carefully prepare your dishes per one serving. It may take some time to serve them. Thank you for your understanding.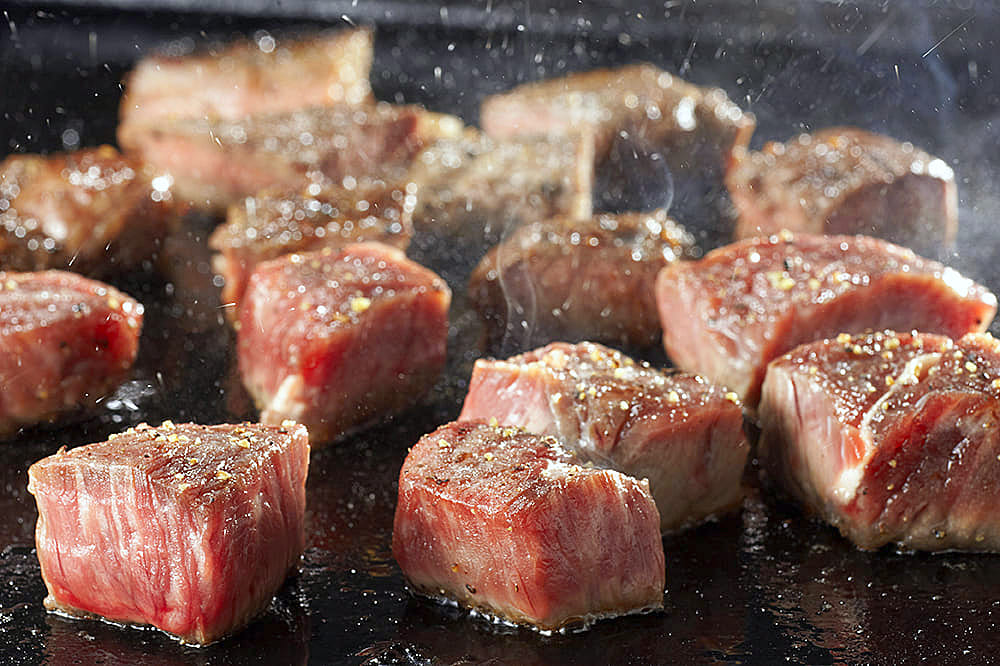 Customer-first, quality-oriented service is the only way for us.
Most importantly, all we have to do is cook and serve the best dish at the perfect time.
Although efficiency might also be important for many restaurants to make profits, we will never pursue it. Focusing on one dish at a time. This is the Meriken・Hatoba style.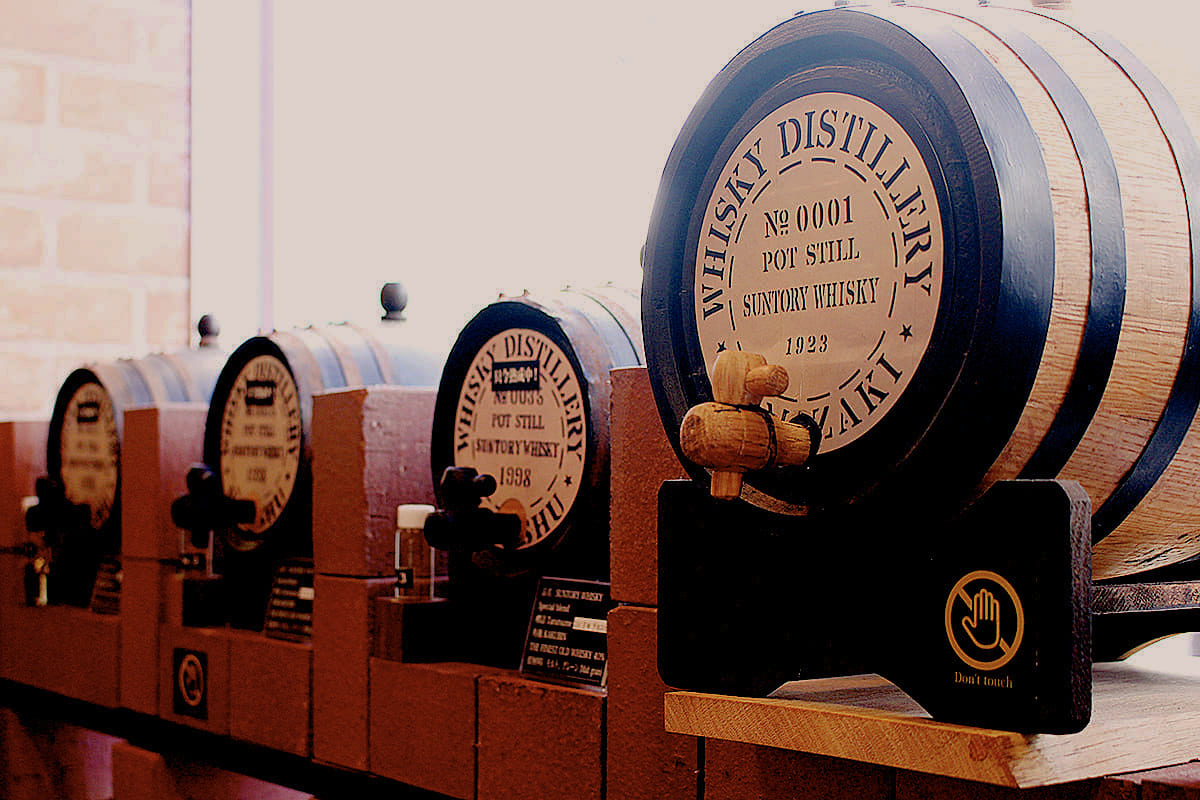 Aromatic white oak barrel lineup
We use white oak toasted barrels from the U.S. to age whisky. With time, the rich wood aroma is absorbed into the whisky, creating an even more aromatic and milder whisky.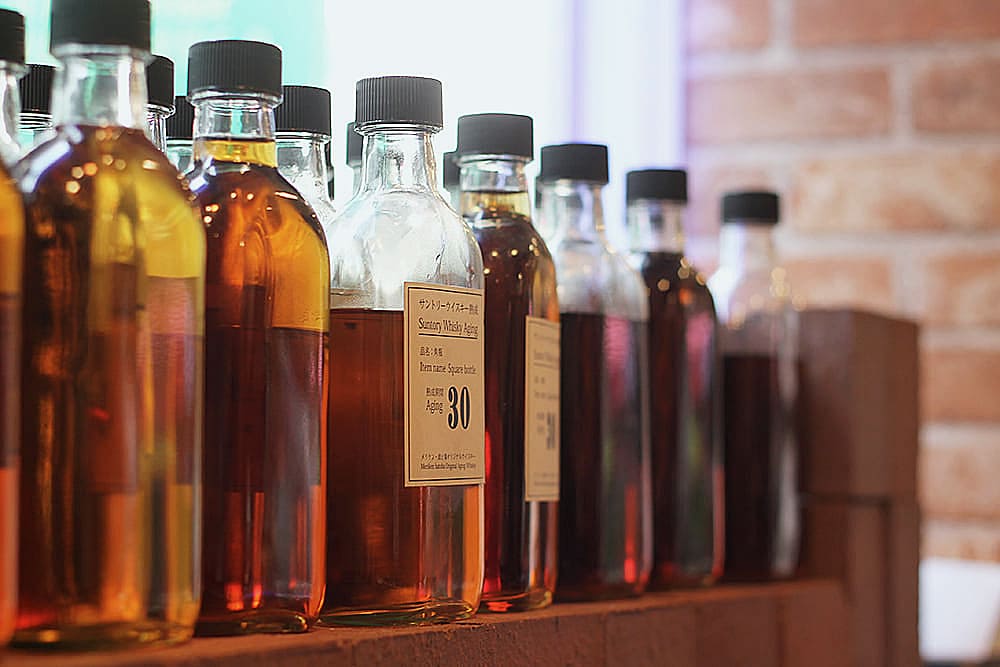 Give it a taste and experience our amazingly aged whisky world.
Tasting combo is a must try item if you are a whisky enthusiast. Feel a big difference between the original whisky and our aged whisky (30 days, 60 days, 90 days, and 180 days).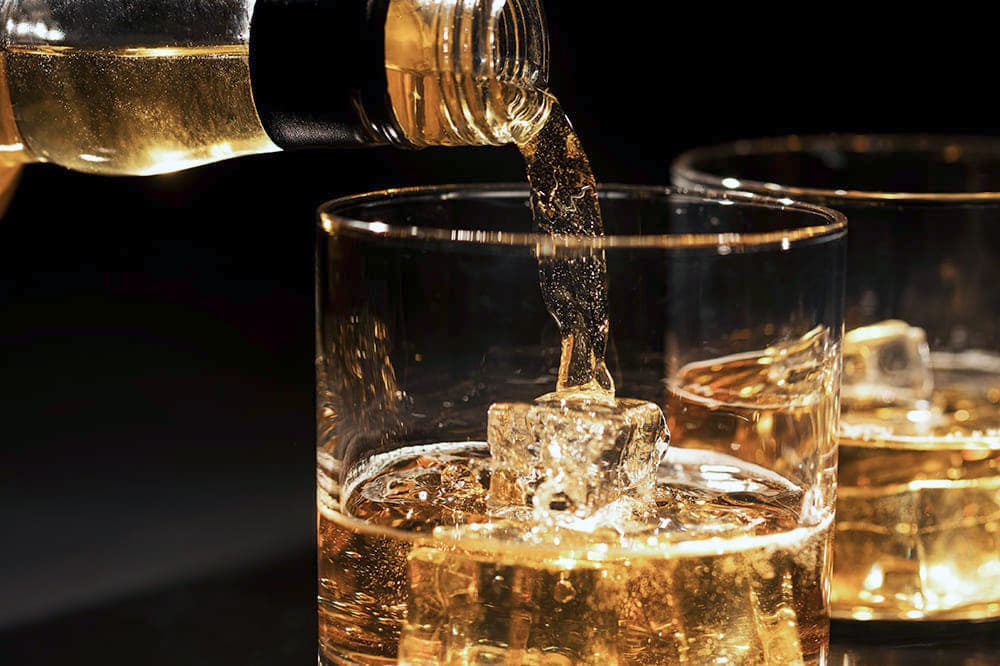 Mild and smooth flavor with round texture will engulf your taste buds.
The longer the whisky is aged, the milder and smoother flavor it acquires.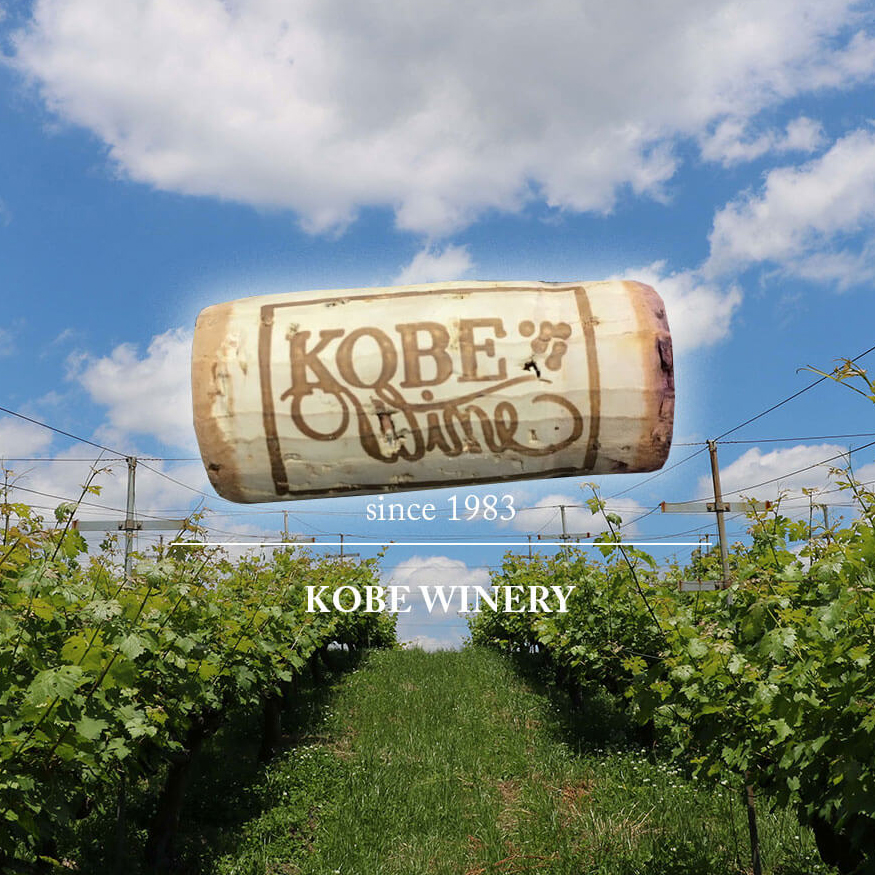 An Exquisite Marriage of Kobe Wine and Kobe Beef
In 1975 in Nishi-Ku, Kobe, the first producer's association for wine grapes was born. Through the many subsequent years of winemaking, there always existed a strong desire to create a wine that would perfectly match Kobe beef. One of Kobe wine's strong points is its pure Kobe production all the way from cultivation to fermentation. We wholeheartedly recommend pairing our Kobe beef that we serve with the utmost confidence and pride, with the Kobe wine, that through the unique terroir of Kobe, has become renowned as a starring representative of the area.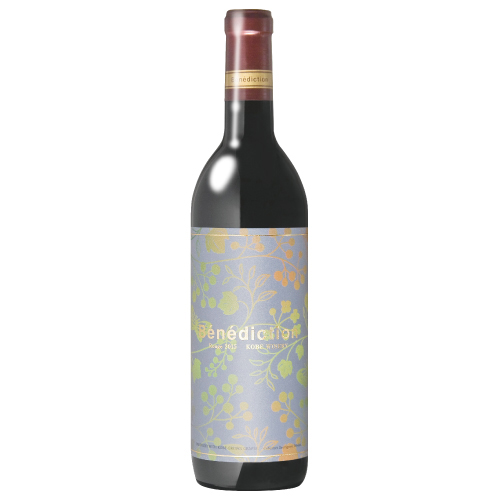 Wine Carefully Selected by Meriken・Hatoba: [Bénédiction Rouge]
This is the wine that world leaders at the G20 Osaka Summit that took place in June 2019 were treated to. A red Bordeaux style wine aged in fine casks such as French Oak. Bénédiction from the Kobe Winery is made with the finest grapes of the year.
*This wine received prizes at the Japan Wine Challenge and the Japan Wine Competition
-----------------------------
Type: Full-bodied
Grape variety: Kobe Merlot, Cabernet Sauvignon
Special Qualities: A poignant and condensed fruitiness overflows from the glass. Fragrant of semi-dried berries, a complex earthiness combined with a comforting aroma, its gentle yet rich fruitiness will course through your mouth. It lends even further depth with the mellow bitterness from its ageing process.
● Pairs well with steak, cheese, meat dishes, and salad. You can enjoy its rich and profound flavor and aftertaste.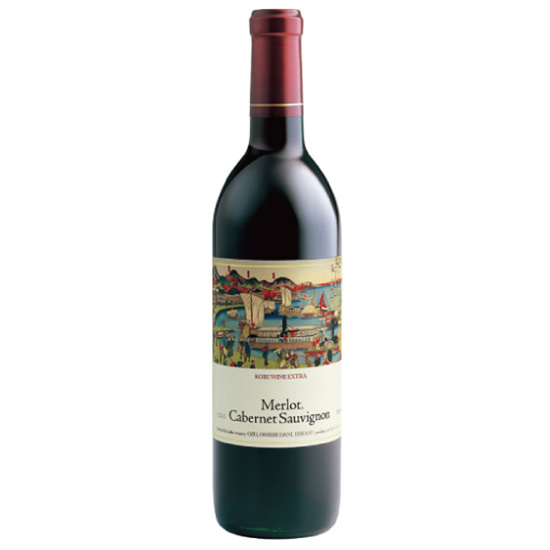 Wine Carefully Selected by Meriken・Hatoba: [KOBE WINE EXTRA RED]
Red cask-aged wine with a deep richness. Made with handpicked merlot and cabernet sauvignon from the finest of the season. Its label frames a scene by world-renowned product designer Toshiyuki Kita that portrays the story of "a champion of Asian wine that flew out into the world."
*This wine received a prize at the Japan Wine Challenge.
-----------------------------
Type: Medium-bodied
Grape Variety: Kobe Merlot, Cabernet Sauvignon
Special Qualities: Esteemed for the harmony between its florid merlot and cabernet sauvignon body. A medium-bodied wine with a mellow bitterness.
● Pairs well with lamb sauté, beef stew, Hamburg steak, and sukiyaki along with other mellow meat dishes with a hint of sweetness.