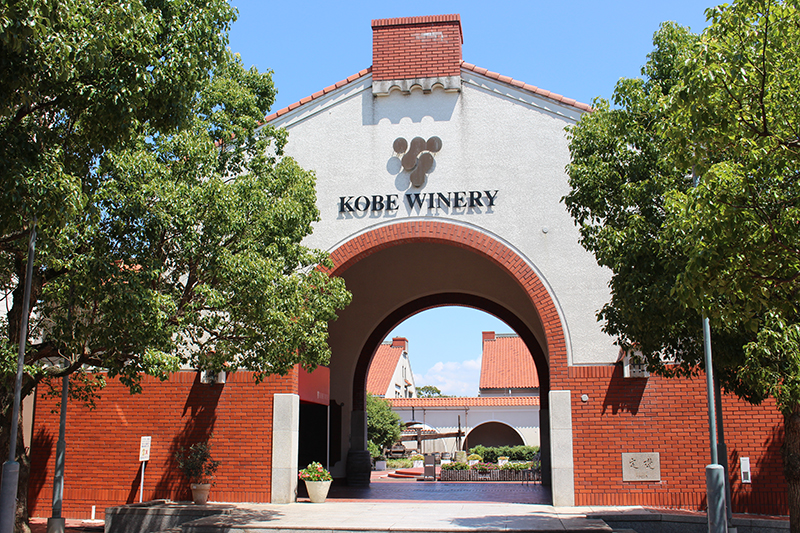 At our restaurant, "Meriken・Hatoba", we have the best wine selection from around the world lined up including Kobe wine that pairs well with Kobe beef and domestic Kuroge wagyu beef. However, we realized that the best wine that better maximizes the taste of Kobe beef would be undoubtedly Kobe's local wine "Kobe wine" and we should promote Kobe's very own wine as one of Kobe's specialities along with Kobe beef to the world.
Today, our owner/chef, Sonoshi Okumoto will take you on a Kobe winery tour and will explain the charm of Kobe wine.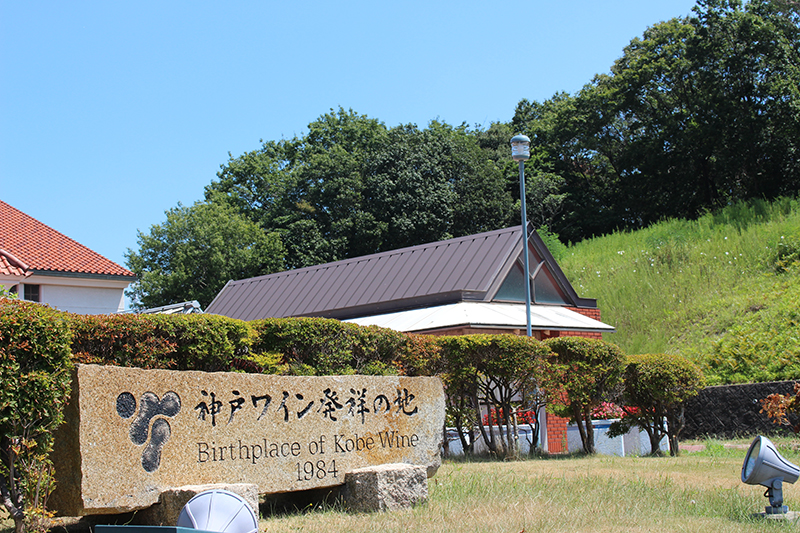 The Kobe Winery is the birthplace of Kobe wine and located in the western district of Kobe. The Winery exclusively produces pure Kobe wine that is only used with grapes cultivated in the Kobe area.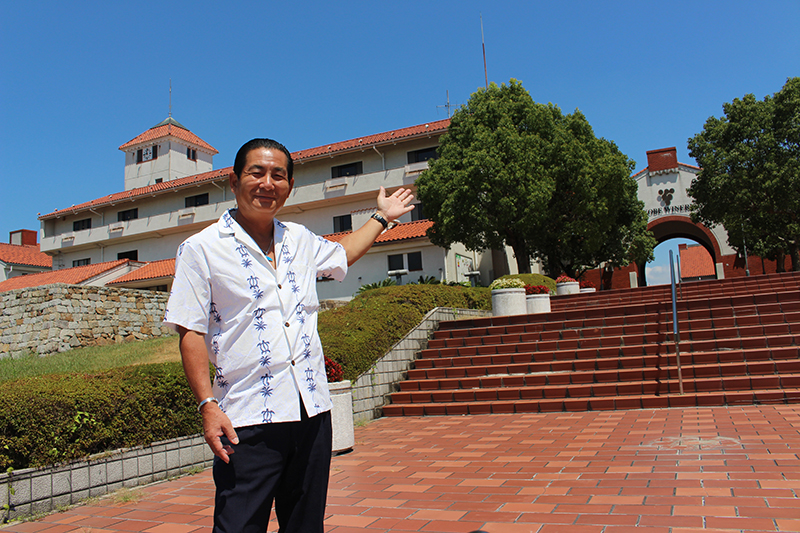 The entrance of the Kobe Winery.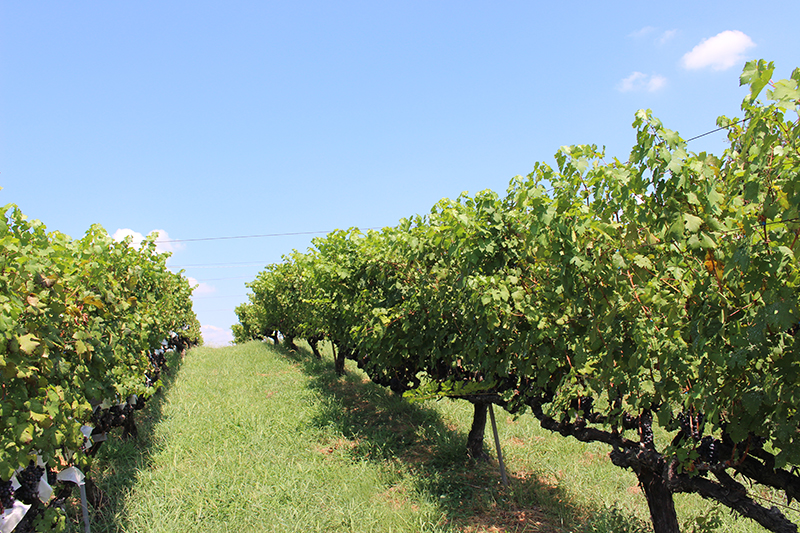 In this article (part 1), I will show you the vineyards that extend across the right-hand side of the entrance gate. Once you step inside the vineyard, you'll definitely be dazzled by the color contrast between the brilliant green trees, grass and clear blue sky.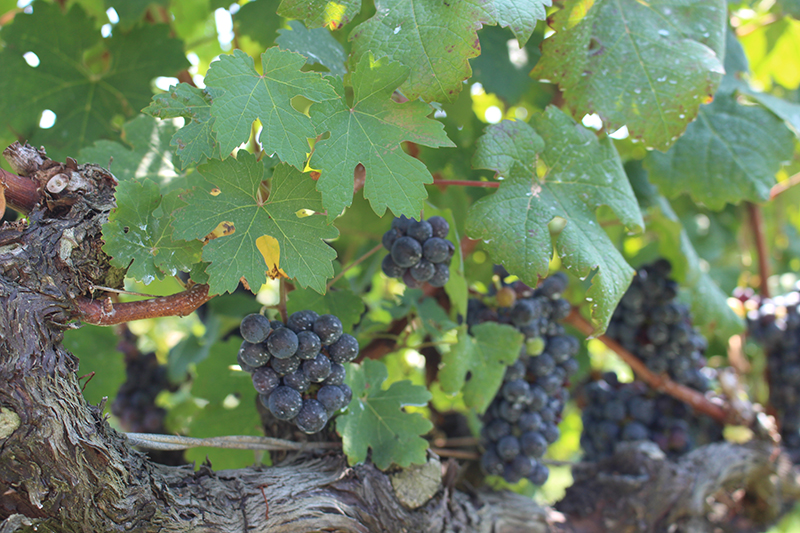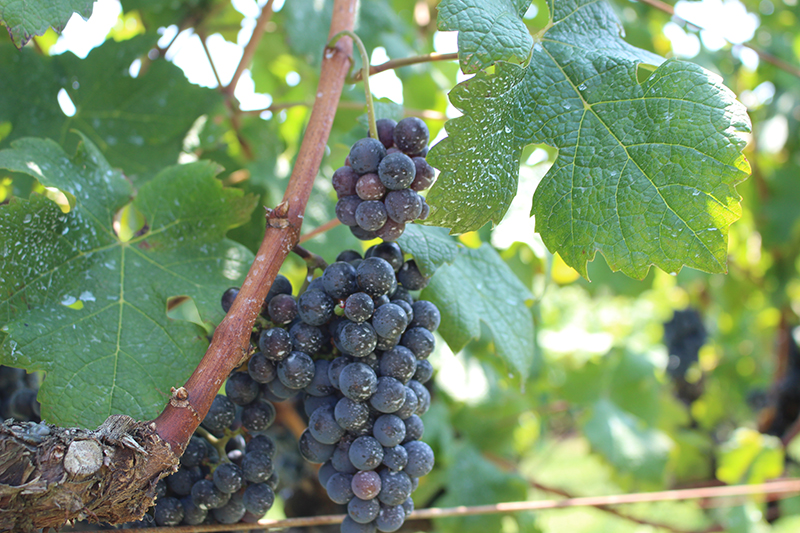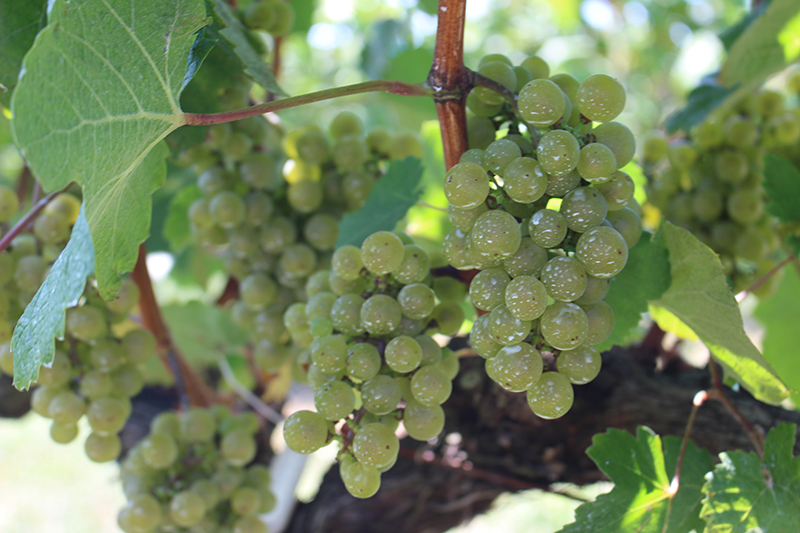 From August to October, a variety of grapes are cultivated one after the other, starting with Chardonnay, Merlot, Riesling, Shinano Riesling, and Cabernet Sauvignon.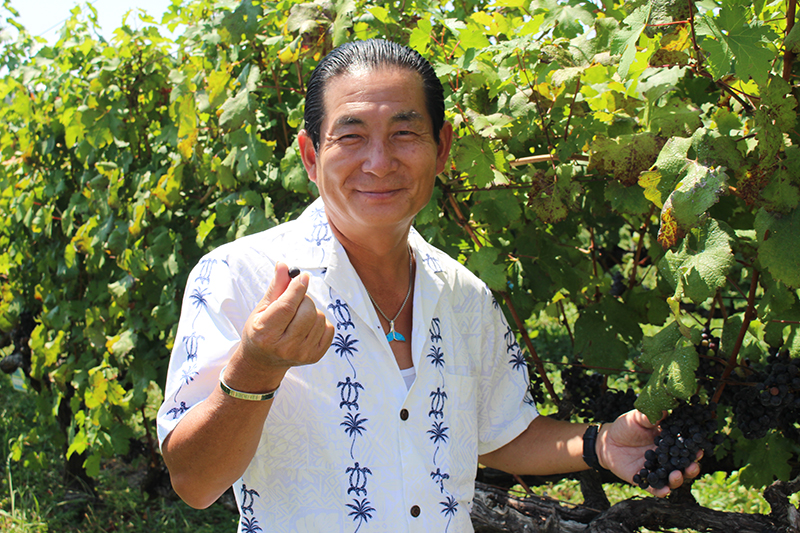 This is preharvest Cabernet Sauvignon. Cabernet Sauvignon is one of the world's most renowned red wine grape varieties. It's very ripe and juicy since it grows in the perfect environment with an abundance of sunlight.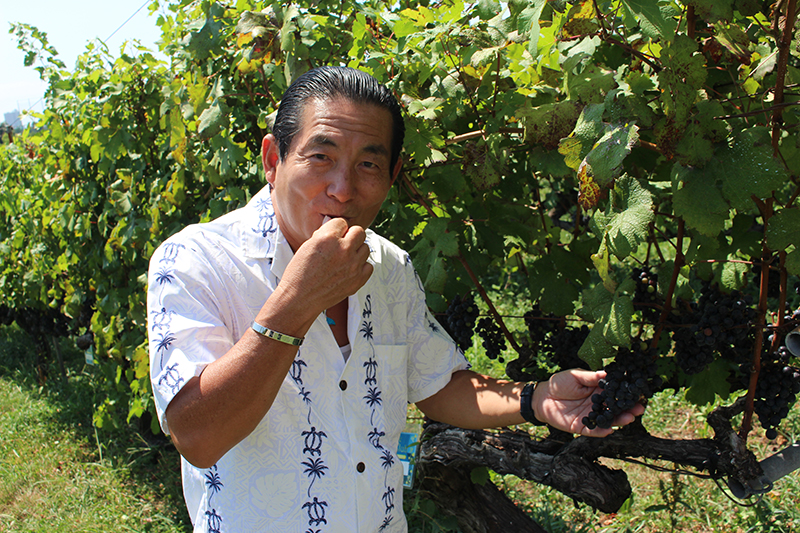 This time, I was given special permission to taste the grape before harvesting. It tasted so good! The balance between sweetness and sourness is stupendous. I have no doubt it will become great wine that will harmonize exquisitely with Kobe beef.

The vineyards at the Kobe Winery have a very laid-back and stress-free atmosphere. Please visit the winery to unwind and feel the refreshing nature.
In the next article, I will introduce the inside of the facility building.
Kobe Winery official website: https://kobewinery.or.jp/ (Japanese)