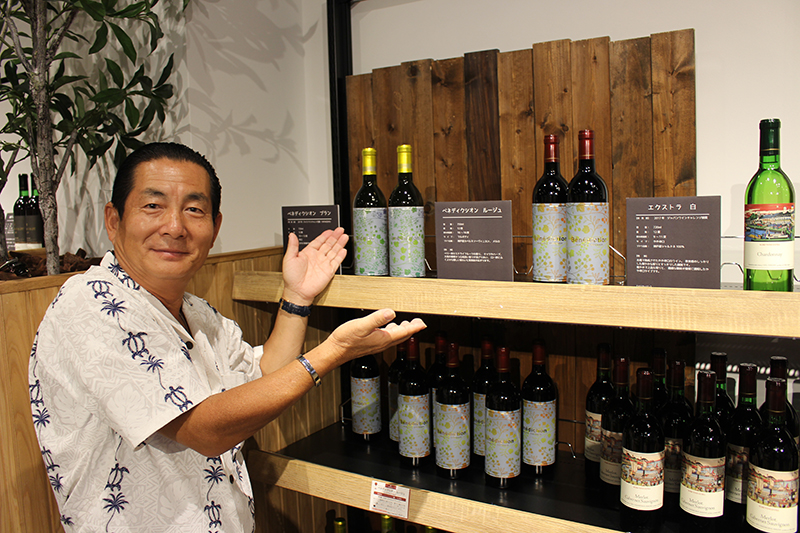 This is a continuous story of the Kobe Winery tour (part1) and I'm your tour guide, Sonoshi Okumoto.
(Part1: https://meriken-hatoba.jp/en/blog/2020/09/23/kobewinery1/).
After the vineyard tour, I'll take you through some facilities inside the winery to find the best Kobe wine lineups that pair perfectly with Kobe beef.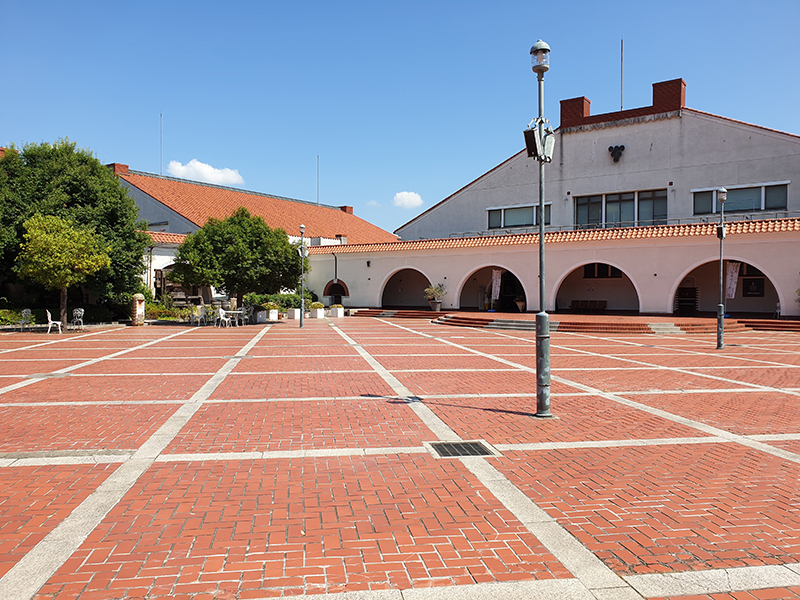 After you enter the main gate you'll be greeted by the red bricks of the huge and spacious "Central Square".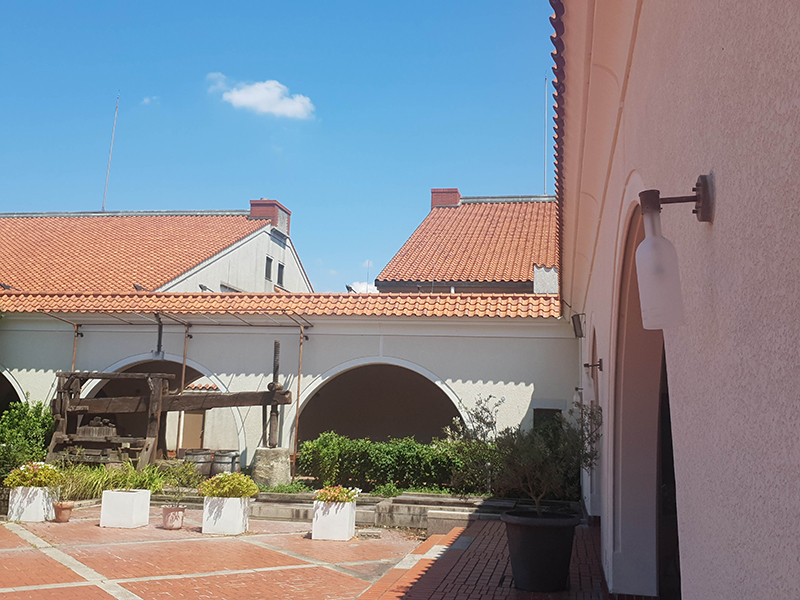 You would likely feel as if you were visiting a beautiful winery outside of Japan. Several entertaining facilities are dotted around the square.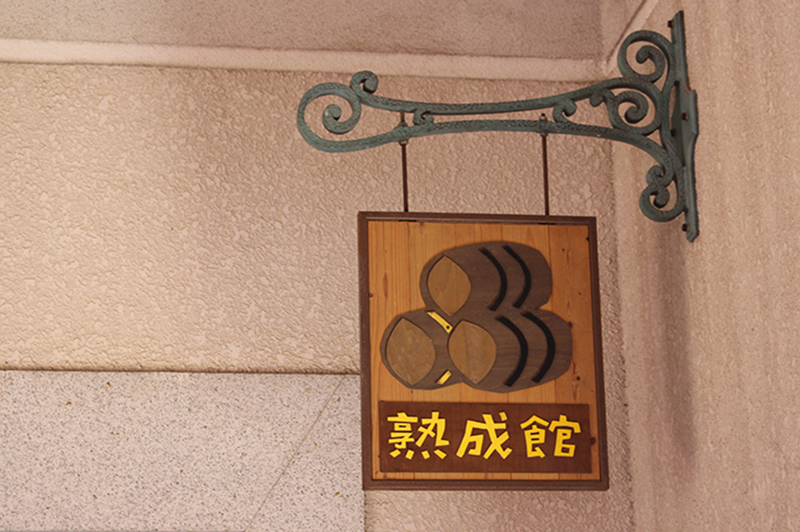 One of the most interesting places is called "Wine Jukusei Kan (literally means wine aging house in Japanese)". It is a kind of museum regarding the vinification process.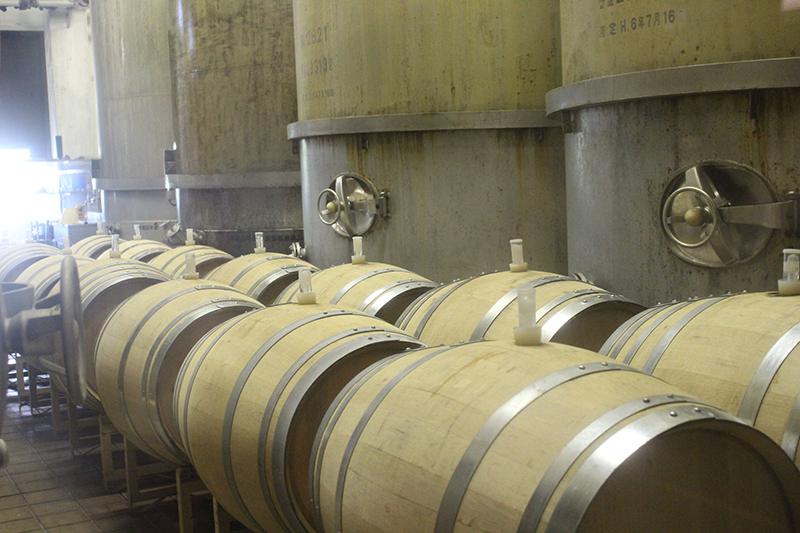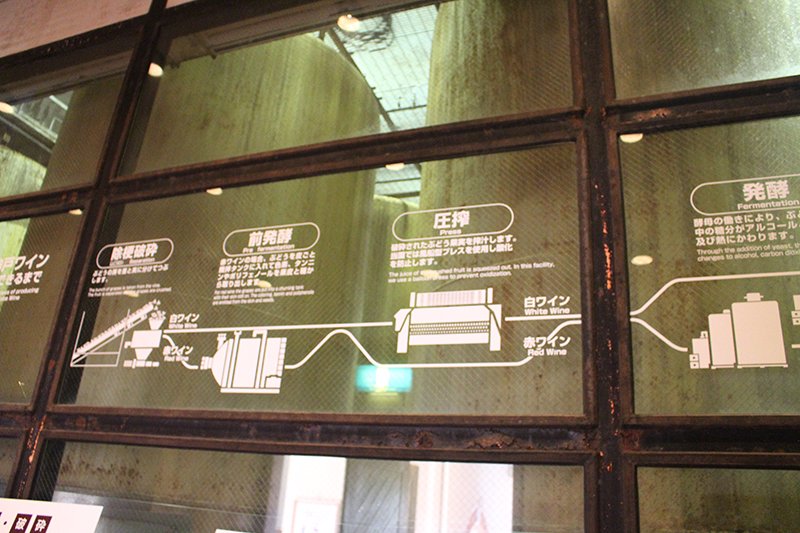 At the Wine Jukusei Kan, you can enjoy learning the winemaking process with various exhibits. You will be impressed by the solid brown wine casks and the large stainless tanks that have been used for aging wine.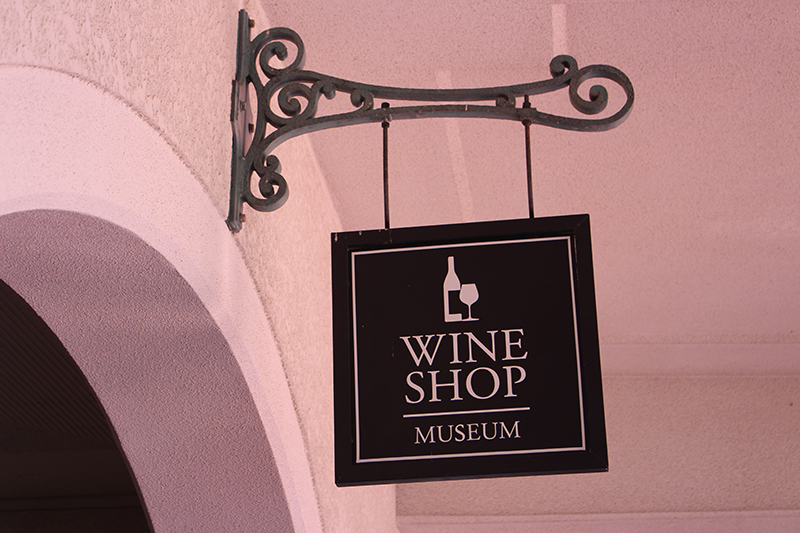 Adjacent to the Jukusei Kan, there is a wine shop "MUSEUM". It will be waiting for you to stop by and savor Kobe wine.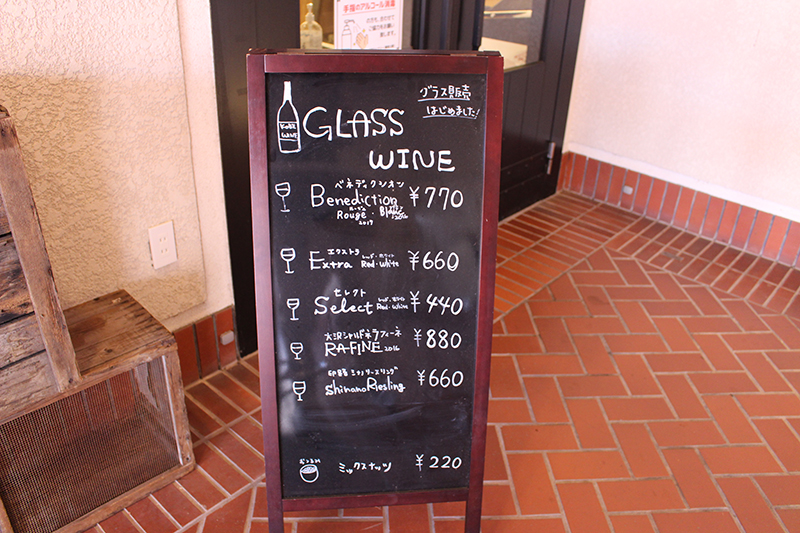 Take delight in your favorite wine!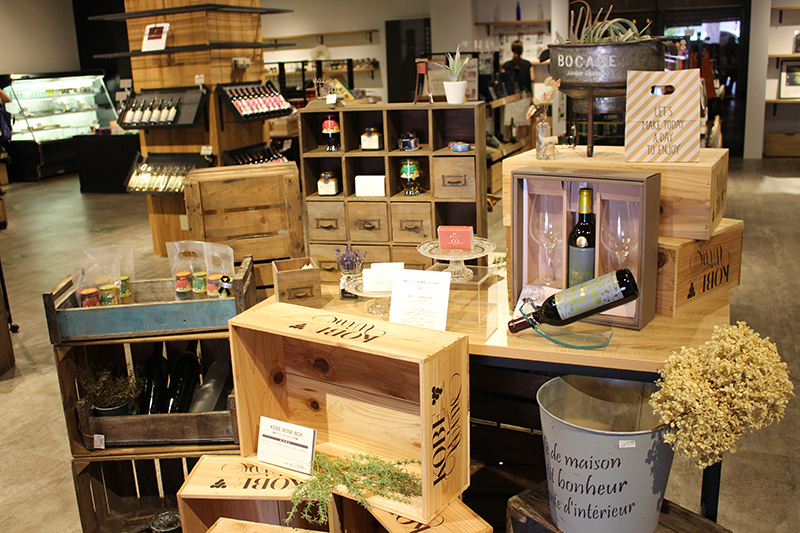 Inside the shop with a chic décor, a variety of Kobe wine bottles with sophisticated designs will surely captivate your heart.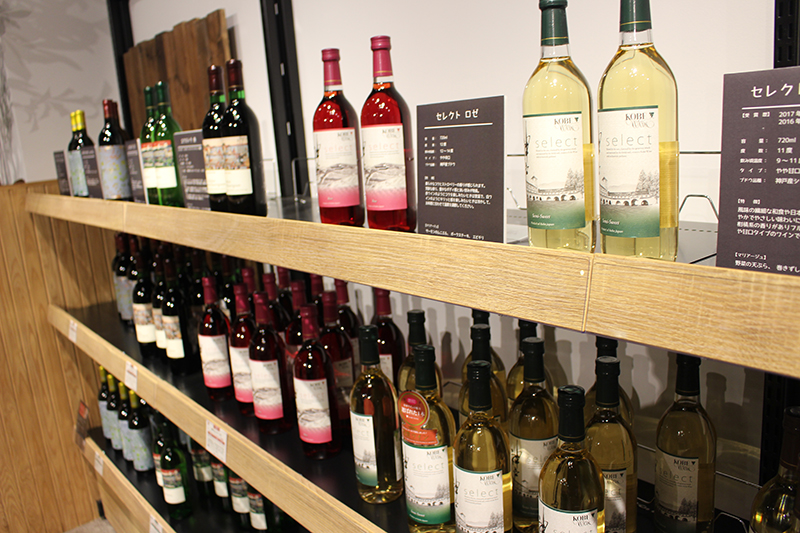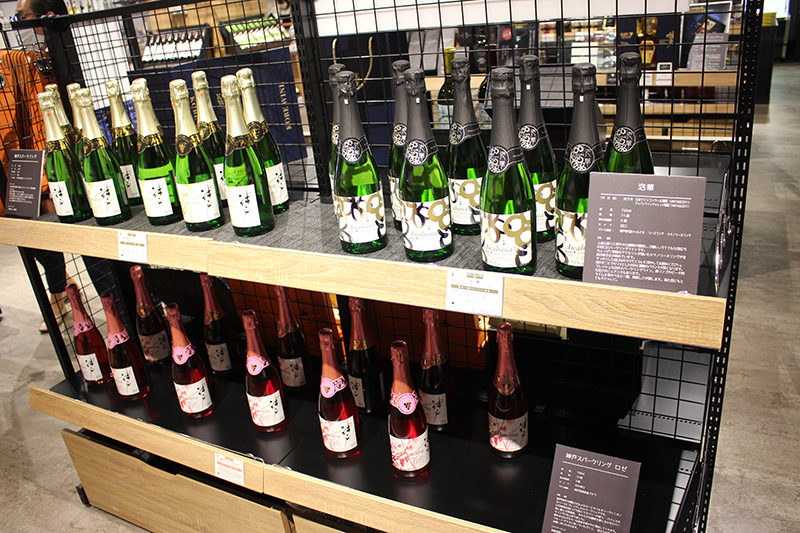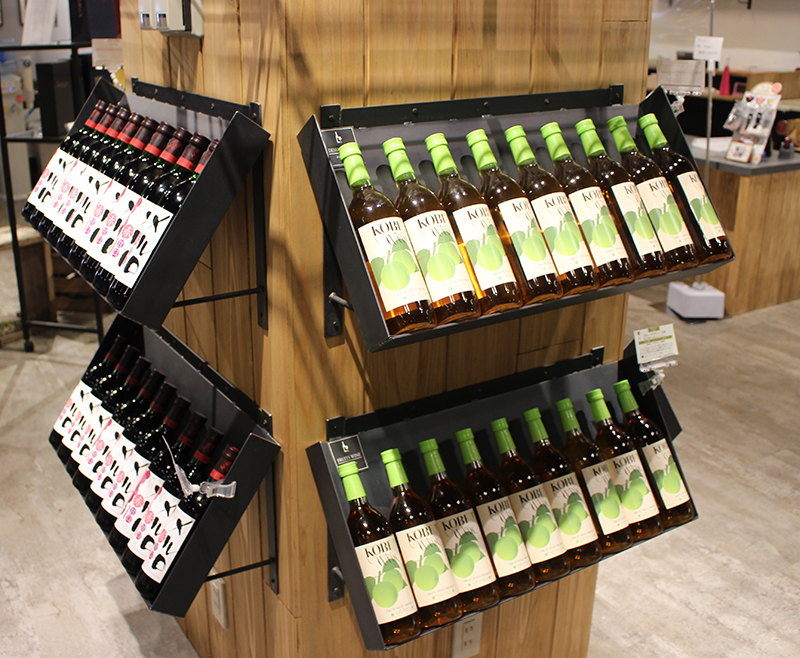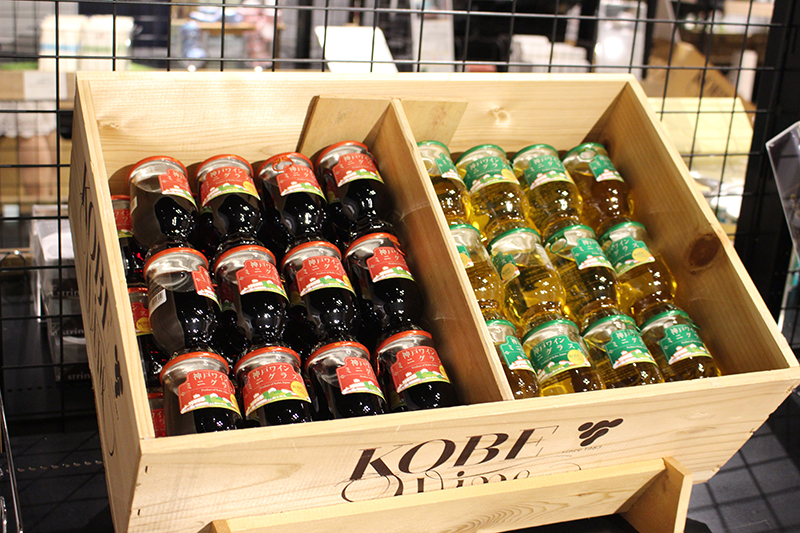 These small bottles above look so cute!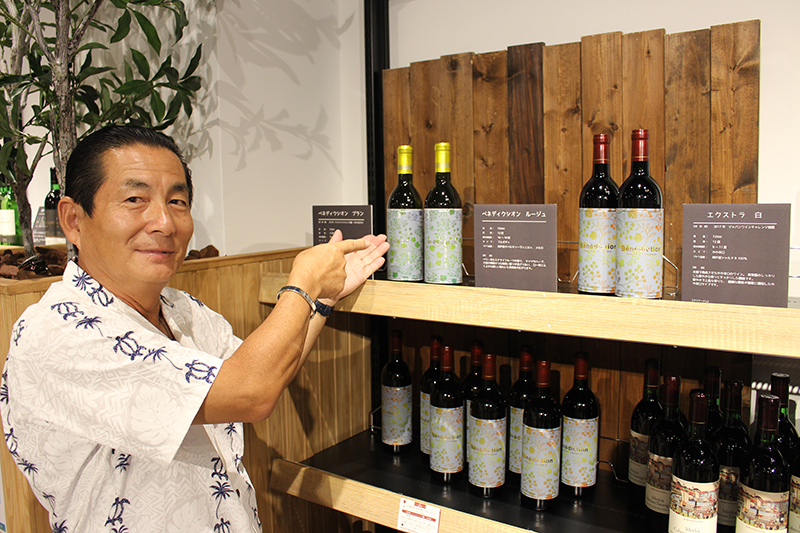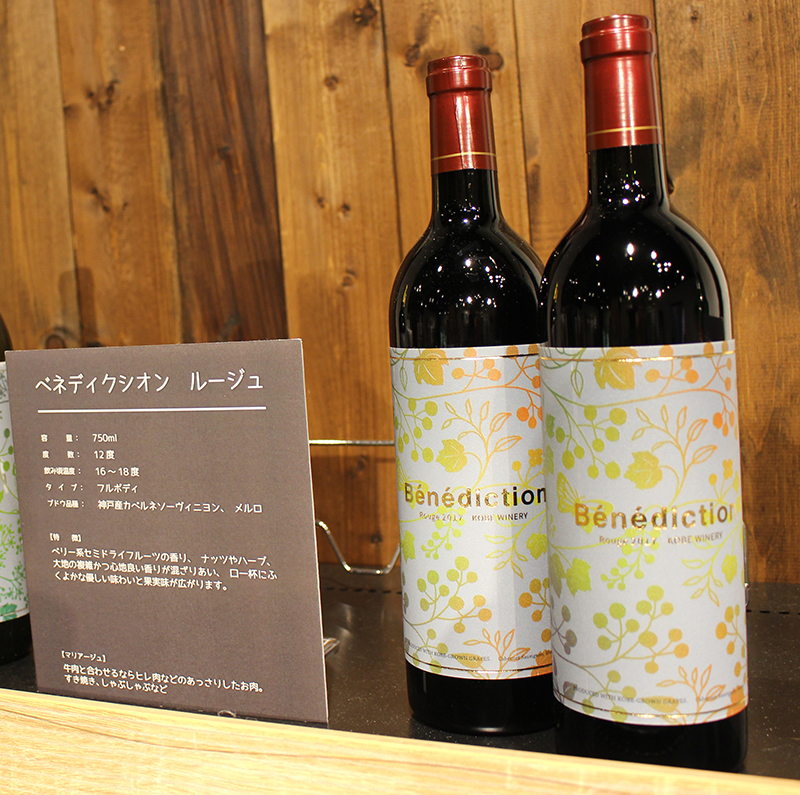 And this is it! This is the highest-class Kobe wine "Benediction" that we've been offering at our steakhouse "Meriken・Hatoba". This wine was proudly served at the banquet of the 2019 Osaka G20 summit. The vinification process of "Benediction" is a very special and sensitive process as their well-experienced staff members very meticulously hand-squeeze fresh Kobe grapes in order not to stress the grapes. This is one of the reasons why "Benediction" is one of the best Kobe wines and its red wine goes incredibly well with Kobe beef.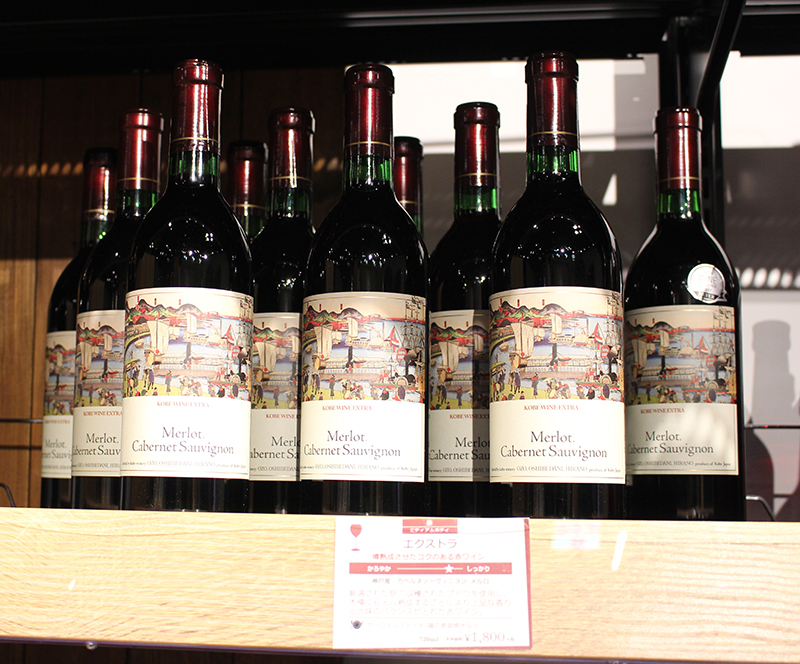 Arranged next to the "Benediction" shelf, you'll find "KOBE WINE EXTRA (red)". This wine is made from Cabernet Sauvignon and Merlot and aged in a cask. A fine aroma of the cask will bring about the flavor of Kobe beef. As it's also served at my restaurant, it would be a great idea to explore and enjoy the difference between "Benediction" and "KOBE WINE EXTRA" while relishing our Kobe beef.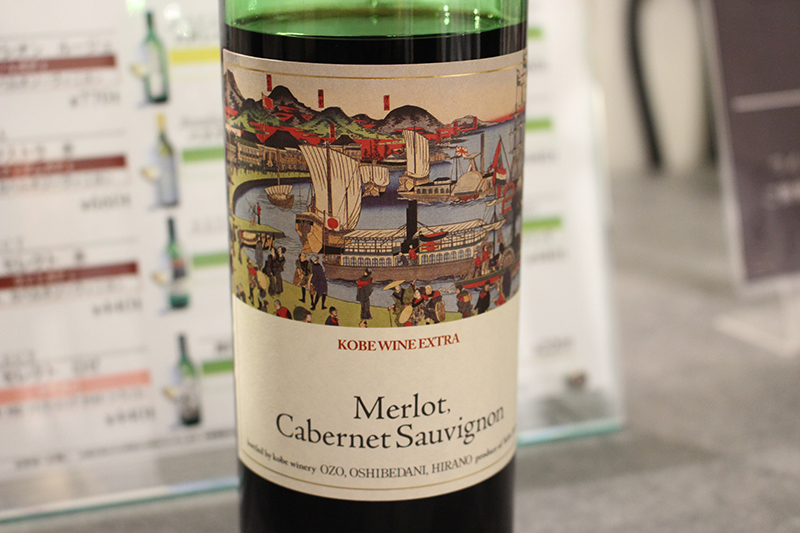 By the way, the label of the "KOBE WINE EXTRA (red)" bottle looks very unique compared to their other wine bottles. This painting is the scenery of the coastline from the local residential area to the foreign settlement in Kobe. In the picture, Kobe's local and foreign visitors are interacting with each other at the port of Kobe. It totally reminds me of my restaurant "Meriken・Hatoba" where people from across the globe gather, talk and have a great time together.
Here in the Kobe Winery area, it's becoming cooler and cooler day by day. Autumn in Japan is well-known as the best season for relaxing with seasonal food and drinks. And without any doubt, it's a perfect time to enjoy delicious Kobe wine while unwinding yourself in a rich, natural environment.
Please come and experience this wonderful Kobe wine world!