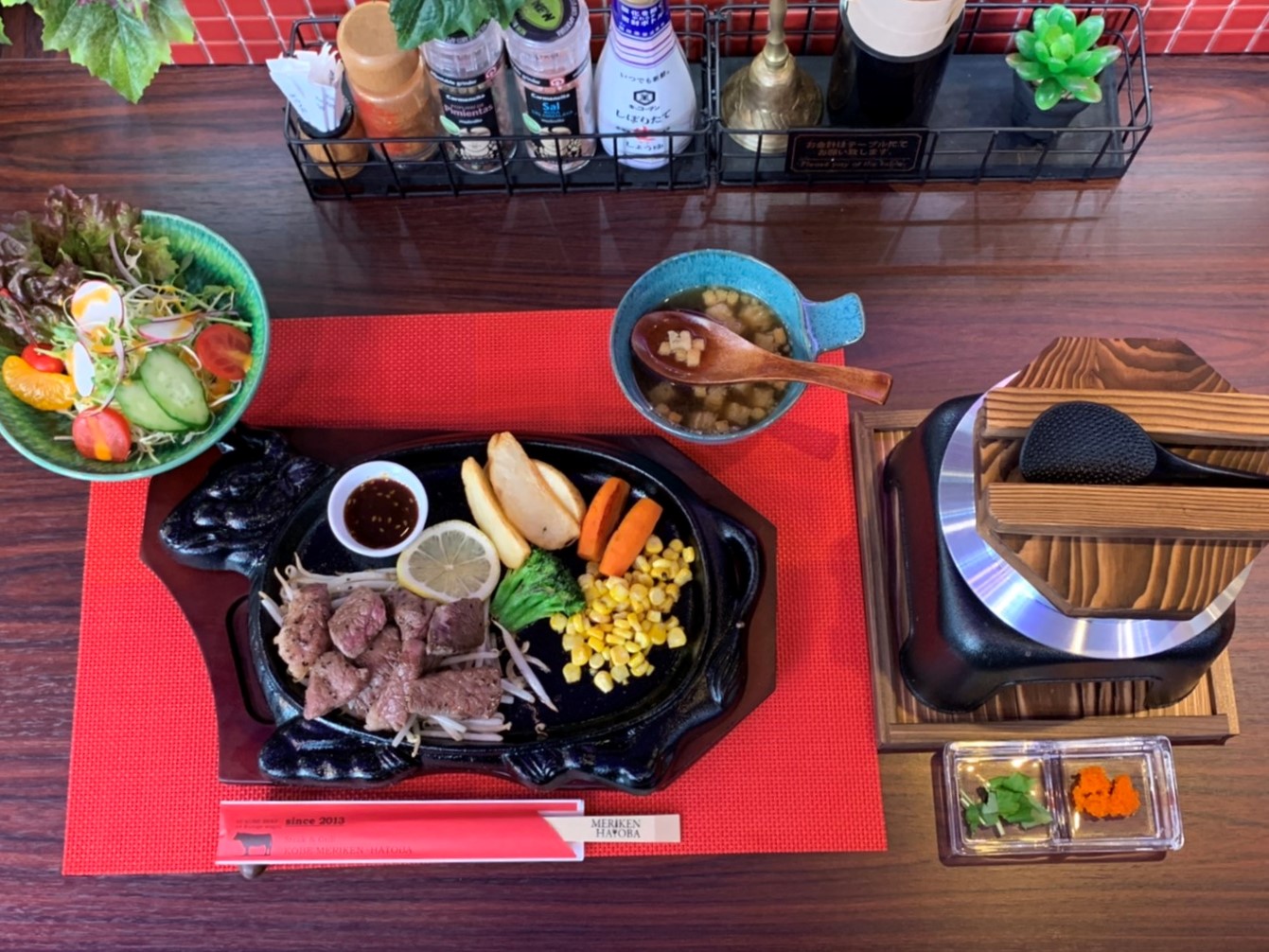 Mr. Sonoshi Okumoto (the owner and chief):
Hello everyone all across the world! Today, we will exclusively invite Terry M, the editor-in-chief of Ichiban KOBE Magazine to enjoy and review our special limited-time-offer combo, "Kuroge wagyu beef steak with Meriken・Hatoba-style Kamameshi". Ichiban KOBE Magazine and Web (https://ichibankobe.com/) is one of the most famous and reliable multi-language media in the Kobe area. Ichiban KOBE has been supporting us and watching over the growth of our steakhouse for ages. They are like our guardian in a way. Plus, we were honored to receive the prize, "THE BEST RESTAURANT in KOBE selected by Ichiban KOBE" two years in a row (2018 and 2019).
Terry! Are you ready?
Terry:
I sure am! Thank you for having me here today, Sonoshi-san. Let's get started!
The best part of this combo meal is that you can savor two different types of main dishes, "Kuroge wagyu beef steak (western style)" and "Meriken・Hatoba-style Kamameshi (Japanese style)" at the same occasion.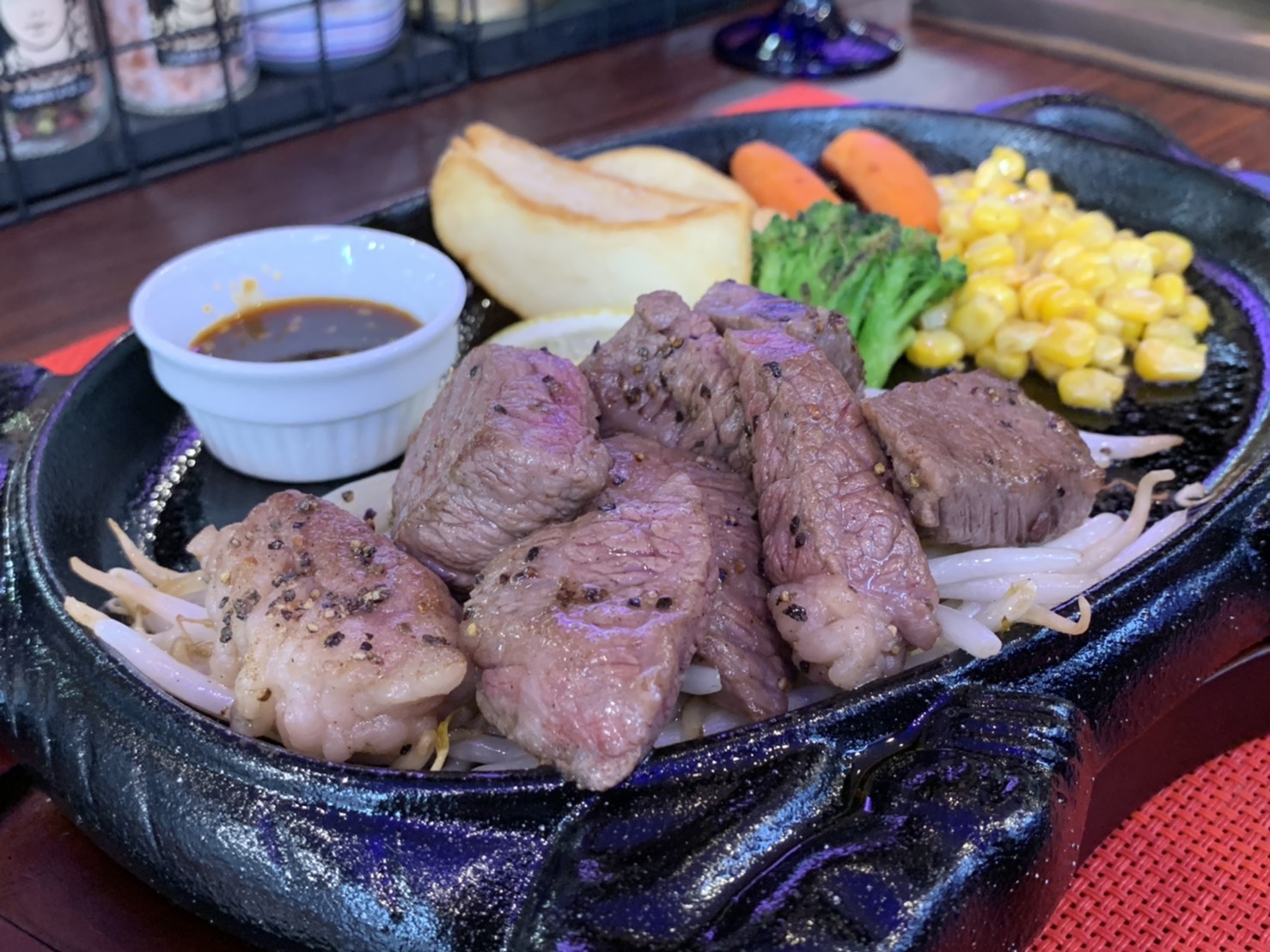 This is the first main dish, "Kuroge wagyu beef steak (western style)" with perfect doneness. It's so filling!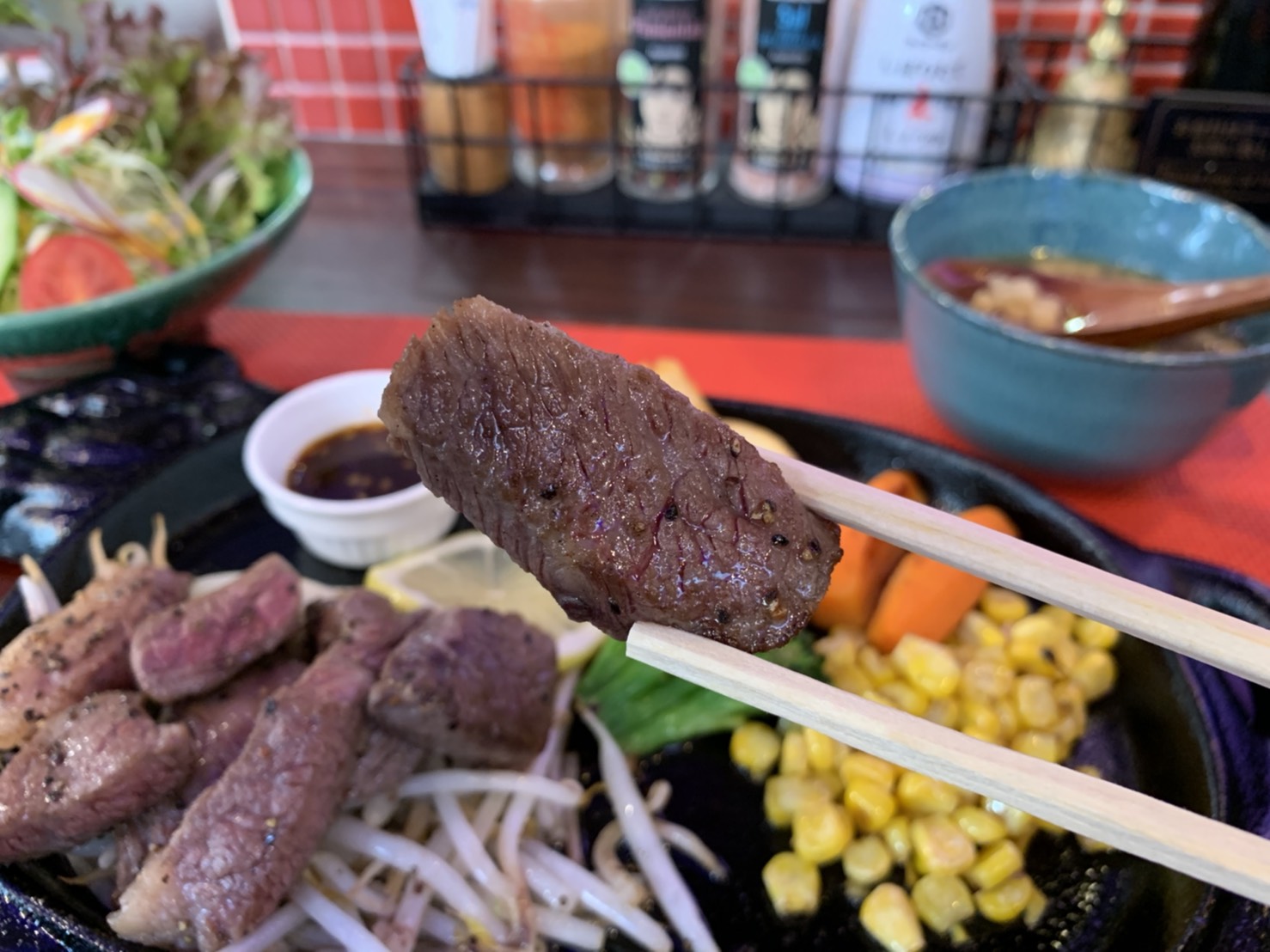 The meat tastes so good and juicy. The umami flavor is amazingly locked inside the meat. Once you have a bite, the delicious gravy will immediately spread throughout your mouth. Dip into their special sauce, included on the plate, and savor it. If you prefer tasting a pure meat flavor, I recommend you use their salt that was selectively chosen by the owner. By the way, as their steak is cut into the perfect-size chunks, it's very easy for their dearest
customers to eat. This kind of omotenashi (hospitality in Japanese) always stems from the owner's warm heart.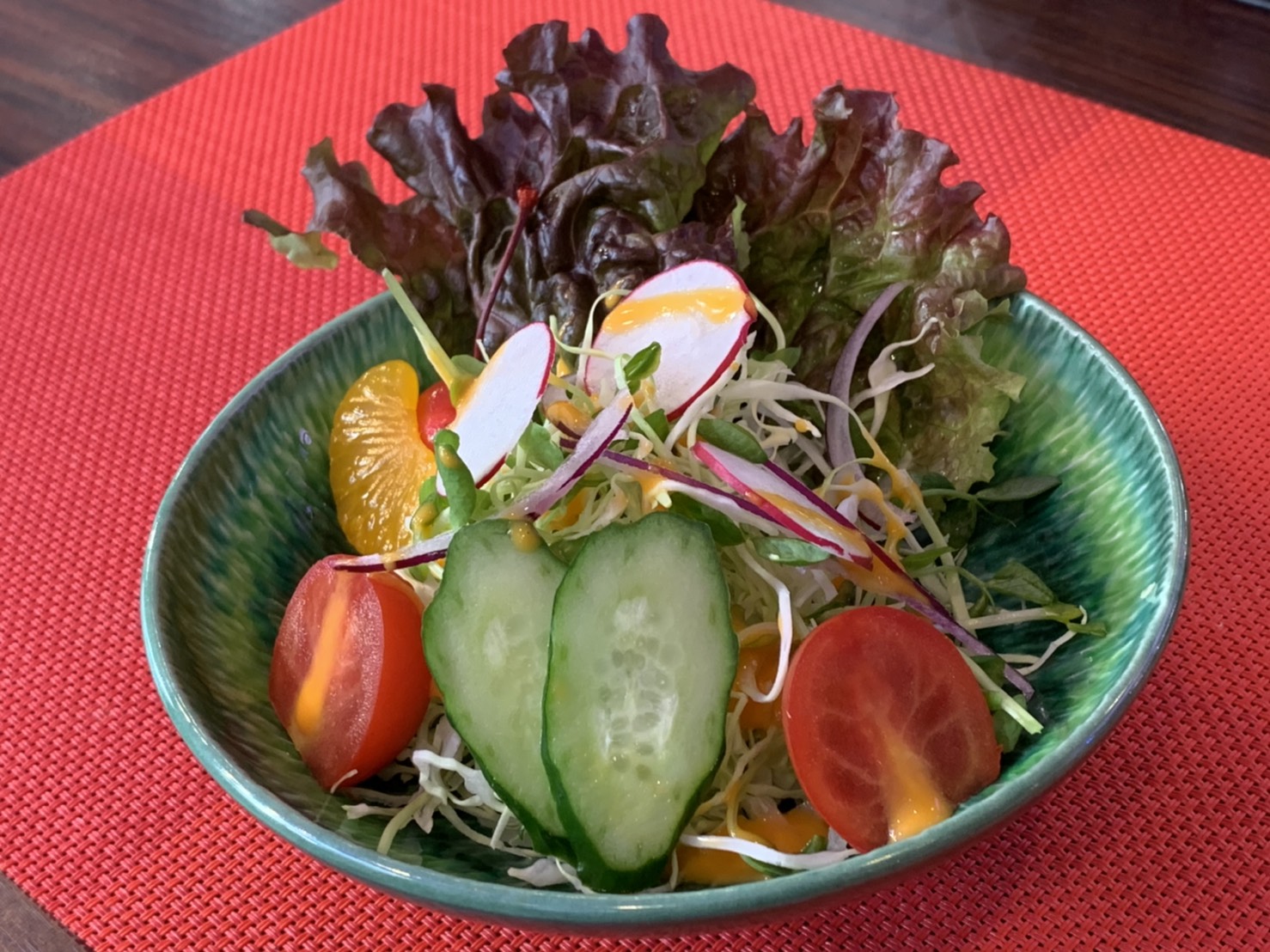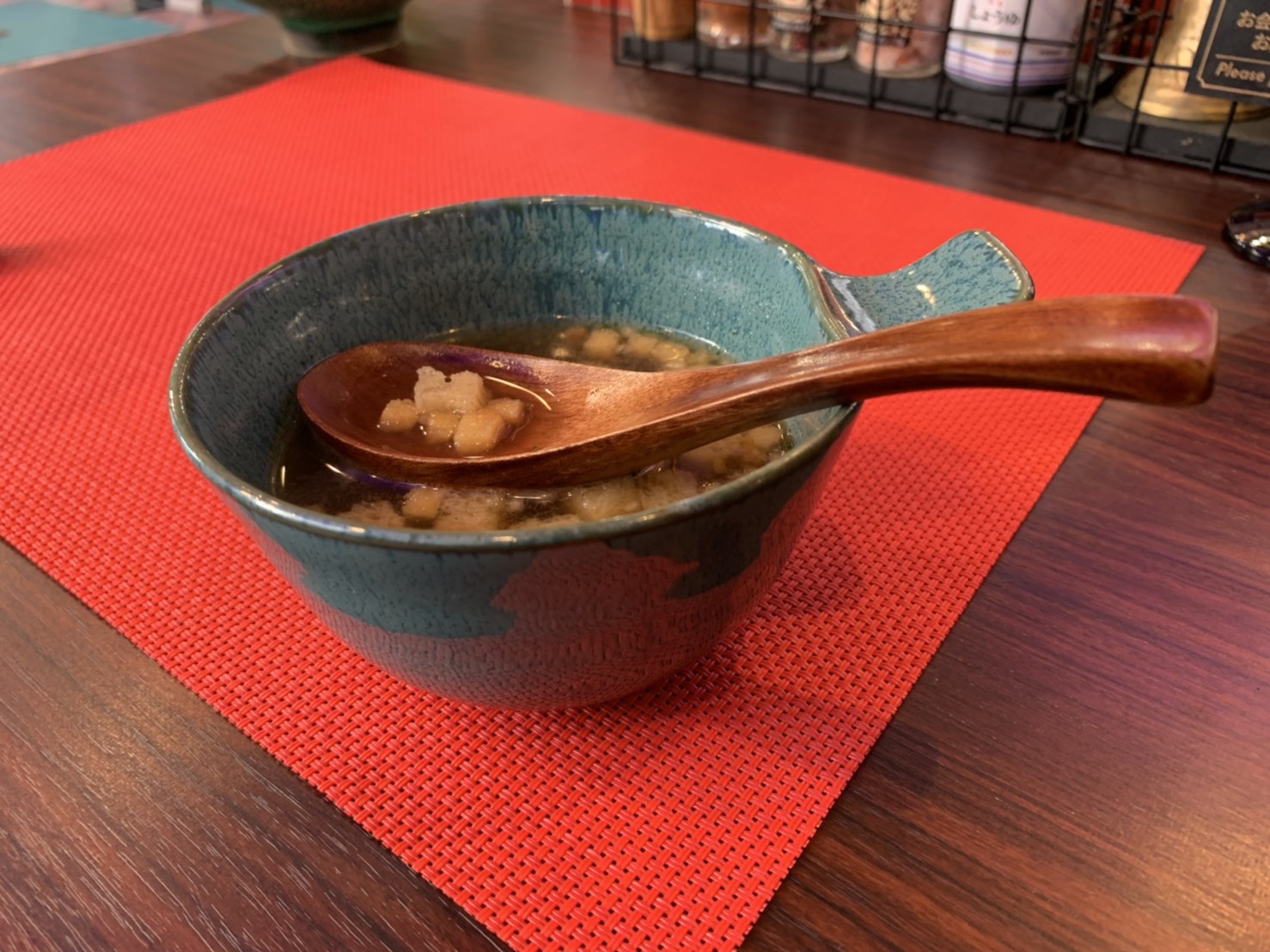 While you are enjoying their authentic steak along with fresh salad and consommé soup, another main dish, "Meriken・Hatoba-style Kamameshi (Japanese style)" will be ready to be served pretty soon.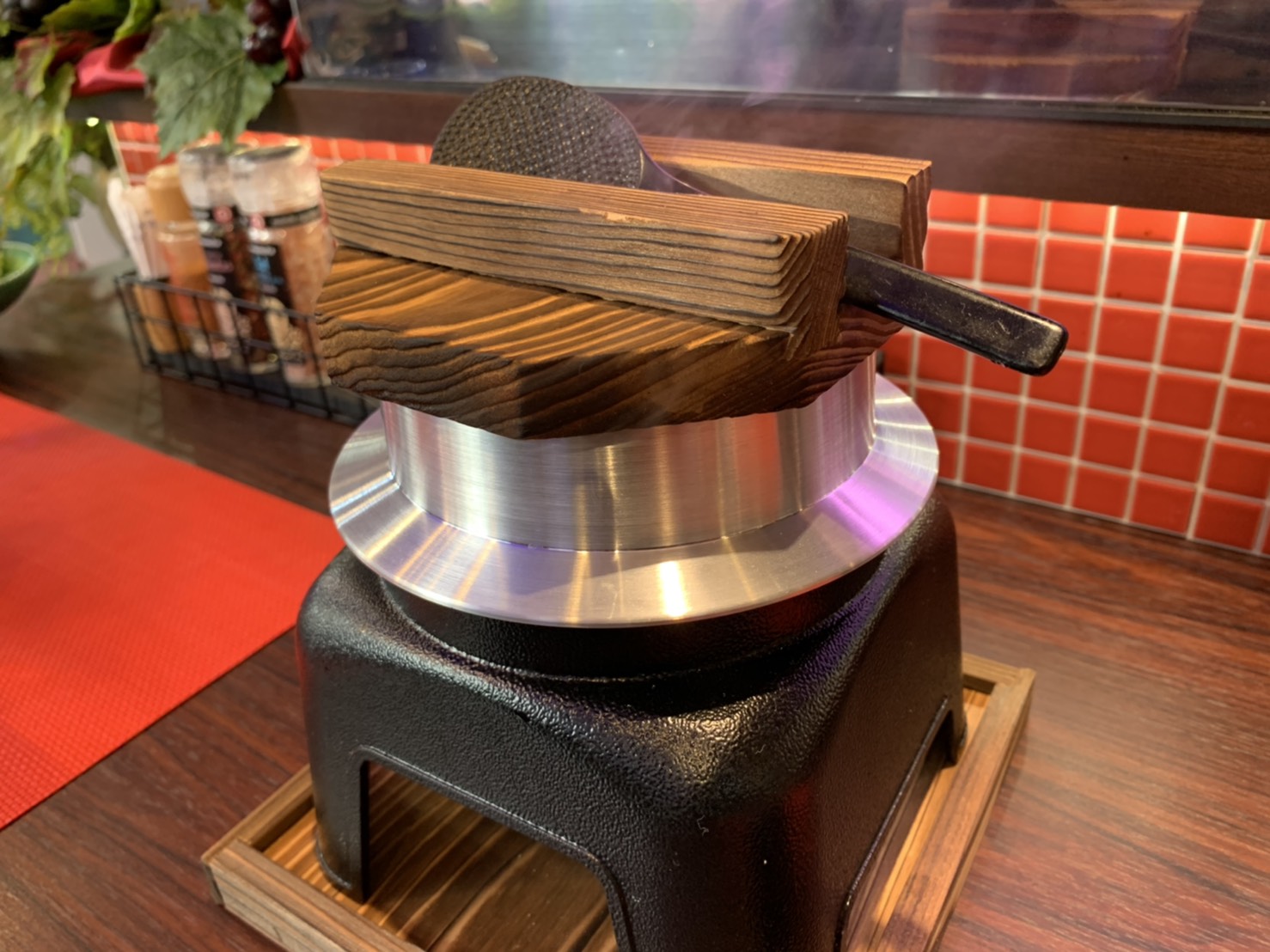 Look at the steam above the wooden lid! Not only the steam but also the cooking sound and savory aroma from the pot will naturally stimulate our five senses and accelerate our appetite and expectations. In about 20 minutes, that is exactly the same time as to when most of their guests finish their steak. It's incredibly perfect timing.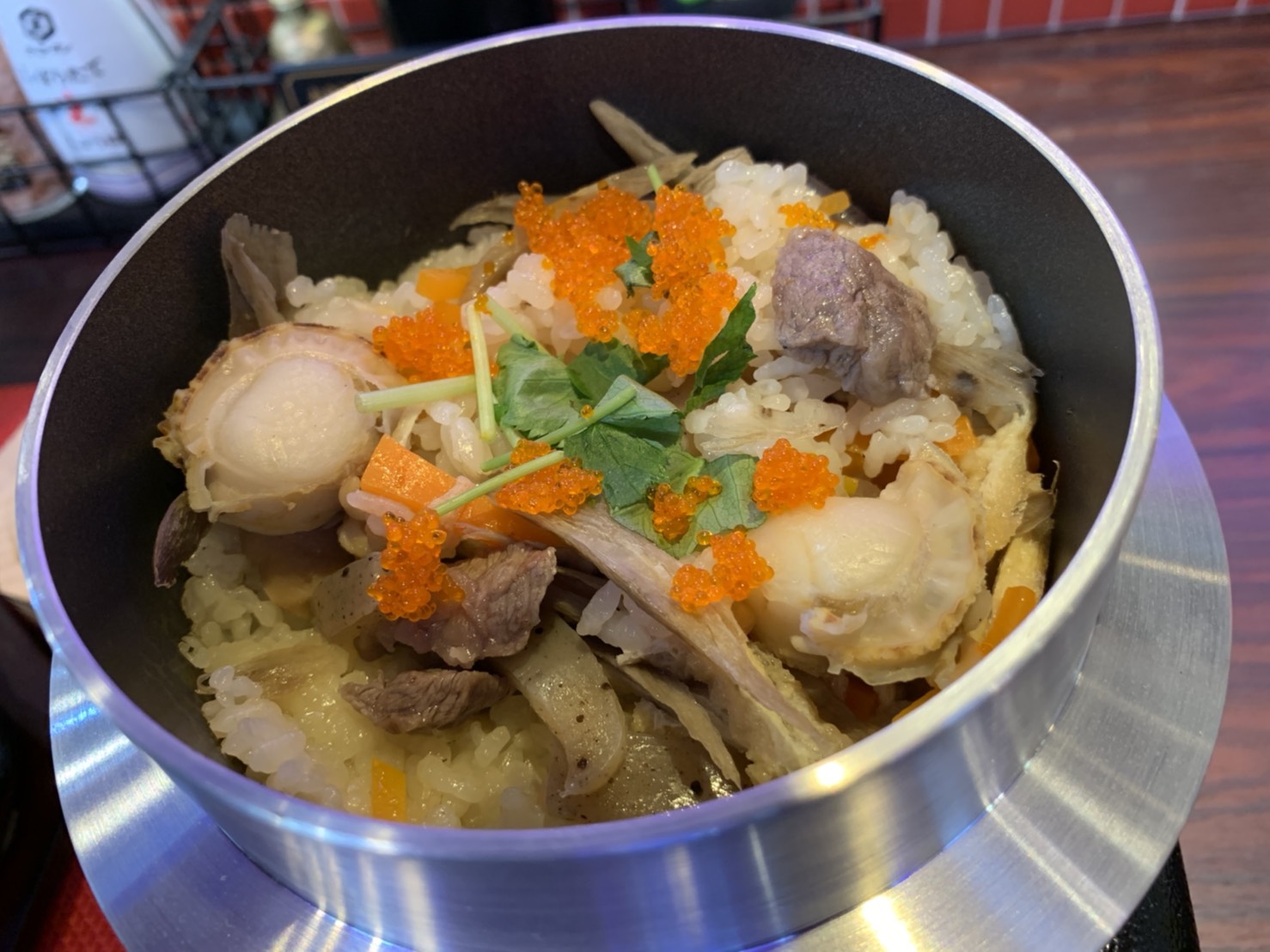 Take delight in this hearty masterpiece with your five senses!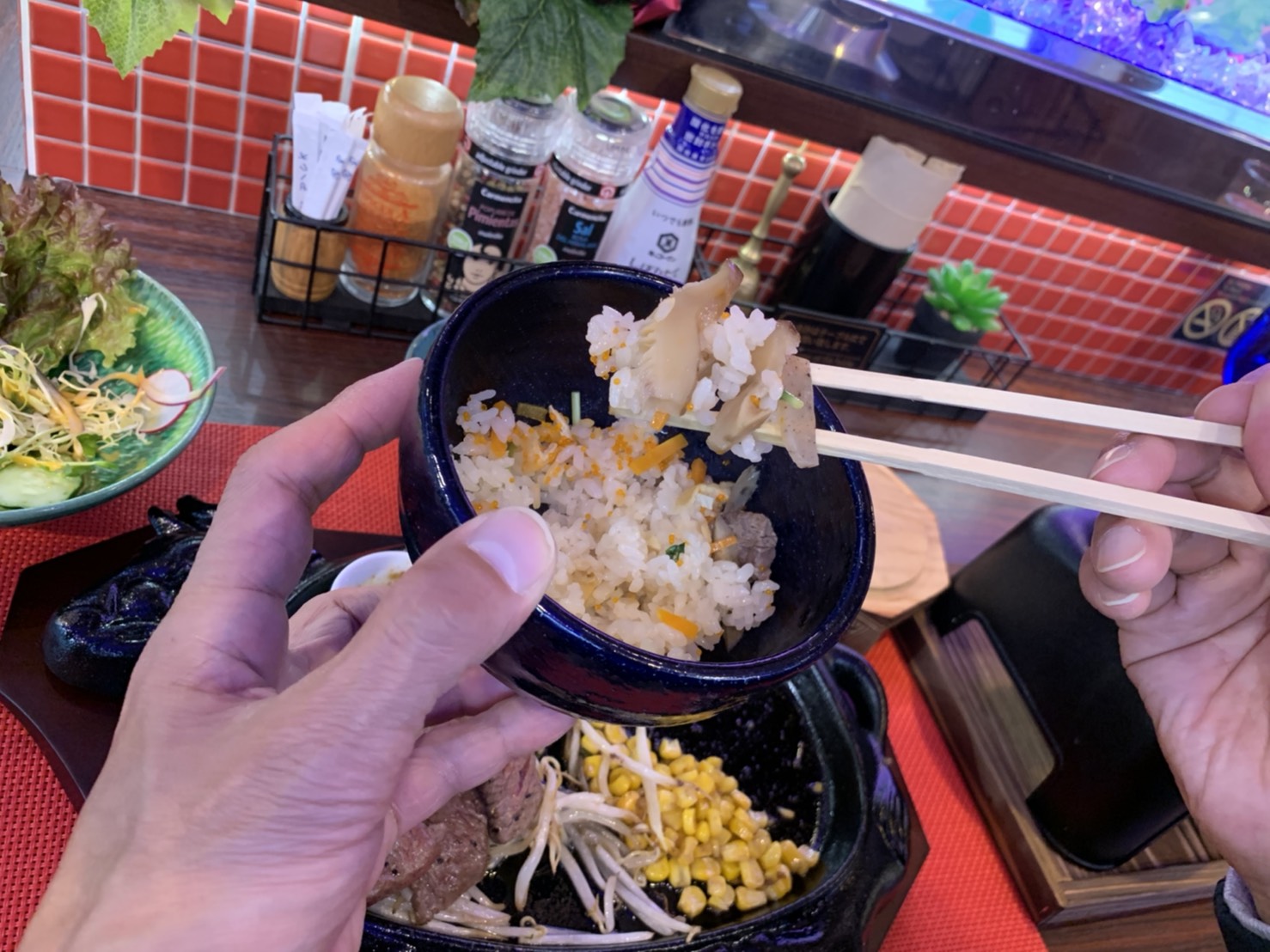 Their kamameshi tastes a little lighter compared to regular kamameshi here in Japan since the owner would like you to feel the natural flavors and textures from the ingredients including their specially ordered rice from a local rice farm with ideal doneness. And the portion of the kamameshi might be big for some customers, especially for females. If you would like to take your kamameshi home with you, feel free to ask their staff members. They will offer you a to-go package.
As the saying, "seeing is believing" goes, what do you say to visiting Meriken・Hatoba and having a great experience of an amazing combination of their unrivaled dishes?
Sonoshi-san! Thanks for your delectable meal!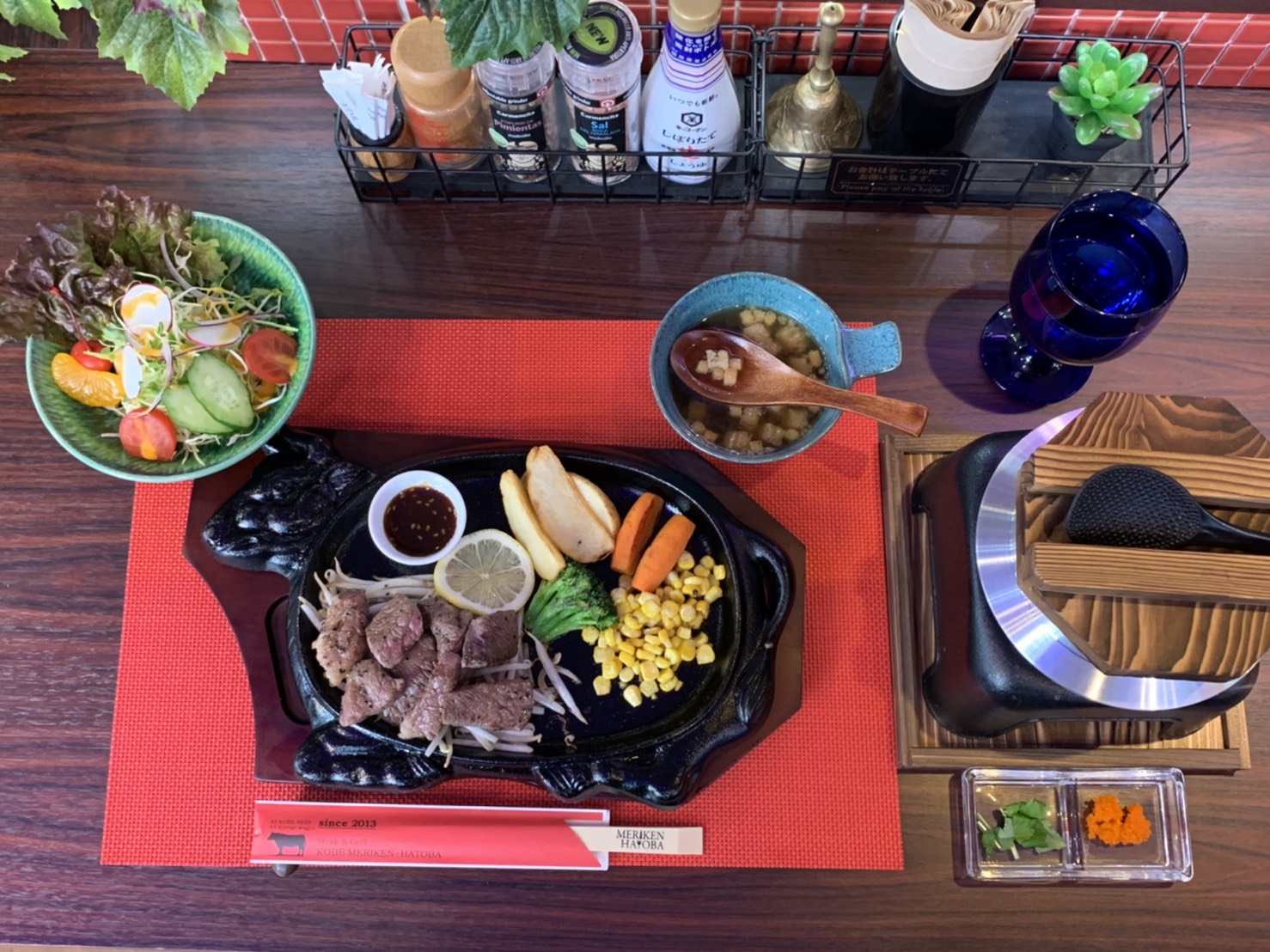 Kuroge wagyu beef steak with Meriken・Hatoba-style Kamameshi
2,500 yen (tax excluded)
*This menu doesn't apply to the Go to Eat Campaign promotion by the Japanese government.
Business hour: 11:00-16:00
Closed on Mondays and 1st and 3rd Tuesday