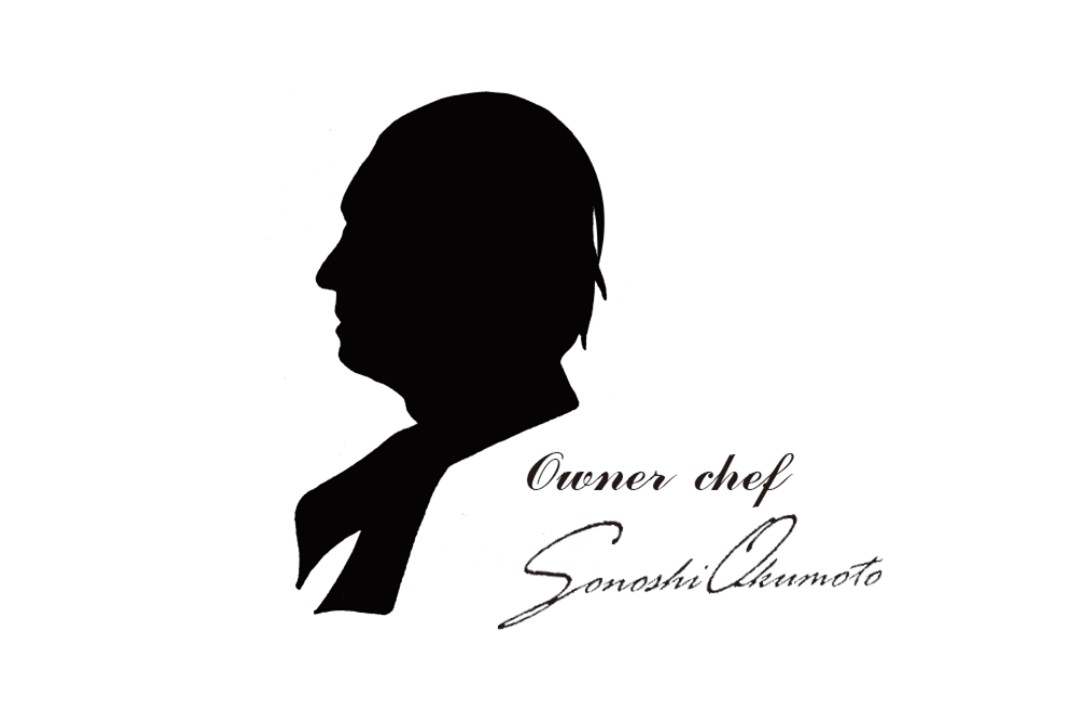 Hello everyone all across the world! The photo posted today is my silhouette self-portrait. Could you guess who drew it? Well, I did it on my own. What do you think? Do you like it? Actually, this is one of my dream projects that I've wanted to work on for ages as well as Meriken・Hatoba-style Kamameshi (https://meriken-hatoba.jp/en/blog/2020/11/15/combo-review/). Now I'm planning to produce Meriken・Hatoba's original goods by using myself as a motif.
Since its opening, as an owner, I've been managing this steakhouse. And as a chef, I've been cooking perfect steak dishes for my dearest guests. Furthermore, as a carpenter, I've been handmaking various items related to our restaurant such as interior and exterior decoration, signboards, menus, you name it. I've been dexterous in crafting things since my childhood. This is the reason why I challenged myself to draw a self-portrait for my new project this time. Of course, because I'm neither a painter nor a graphic designer, I didn't think I could have created a detailed self-portrait as they could. So I picked a simple silhouette-style. If I do say so myself, this portrait incredibly contains my strong passion and energy, as well as my deep appreciation for our customers and I'm convinced that no one can portray my thoughts in it except for myself. On top of that, as many of my friends and customers have already given us very positive comments about the portrait, I made up my mind to use it as a symbolic logo for my original goods. I'm currently designing my new business card with this as a logo. After the business card, I would like to produce my original T-shirts, hoodies, postcards, and more to bring joy to as many people as possible with them.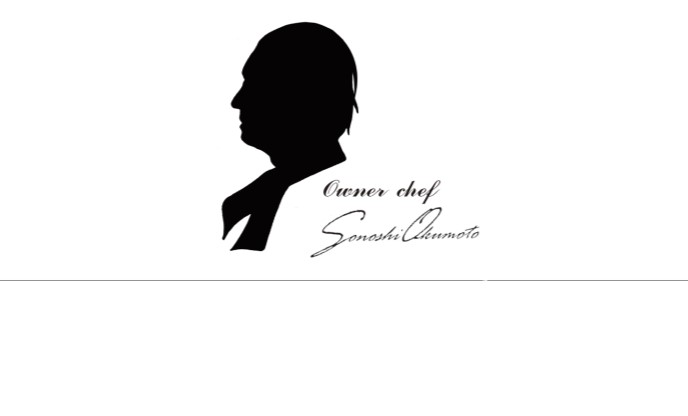 Over the last couple of years, I've been honored to hear that a countless number of customers from all around the world call me "the master artist of cooking". In order to meet their expectations, I have to humbly make every effort to improve my skills day in and day out. This is the only way to show them my respect.
I'm not sure exactly when it would happen, but I would probably end my career as a chef someday. Even so, I hope you would still maintain good memories of my restaurant along with my original goods.
I can't wait to take on this project. Please look forward to the updates.
Have a wonderful rest of your day!
Sonoshi Okumoto